Regulators in the Netherlands have rejected a complaint by airlines over increased charges that took effect this month at Amsterdam Schiphol airport.
The Netherlands Authority for Consumers and Markets (ACM) rejected complaints filed by airlines, which flagged the long queues passengers faced at security checkpoints at the airport last year.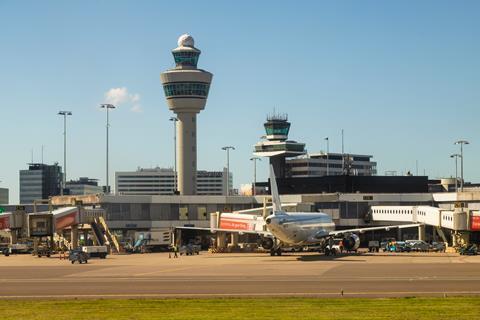 Noting that those delays mainly resulted from staff shortages, the regulator sought information from Schiphol on measures to restore its quality of services.
"Schiphol expects that these measures, which mainly concern staffing, will to a sufficient degree restore the quality of service. On the basis of this information, ACM has ruled that Schiphol's adjusted charges are not unreasonable," the regulator said today.
The ACM last year had ruled in favour of Schiphol's increased charges for the period from 2022 to 2024 – a ruling subsequently appealed by airlines and which means a court still must settle the issue.
"In the meantime, Schiphol has adjusted the charges to account for the differences in costs and in revenues. However, the airlines that filed the complaints find these adjusted charges unreasonable. That is mainly because of the reduced quality of service at the airport," it says.
"Schiphol argues that they already have their staffing in order to such an extent that 95% of passengers no longer have to stand in line at the security checkpoints for long periods of time, even though the airport does expect longer lines as a result of high demand during the school holiday period in May," ACM says.
"Lines may also form, for example, at immigration checkpoints and baggage handling. However, other entities are responsible for the quality of those services."
IATA, one of the airline associations to launch a complaint at the increased charges last year, argued a cumulative 37% increase in charges over three years risked damaging the air travel industry's recovery.
The rumbling row over charges is separate from the recent successful airline legal challenge to Schiphol's plans to cap passenger-aircraft departures starting this winter – a move taken as a first step in response to the Dutch government's proposal to lower movements at Schiphol to counter noise pollution.