Airlines will only need to use 40% of their airport slots over the summer season in order to retain them, under temporarily relaxed rules proposed today by the European Commission.
The European Union's airport slot rules normally require airlines to use 80% of their allocated slots at capacity-constrained airports to avoid losing them, although these rules were suspended over summer 2020 and the current winter season.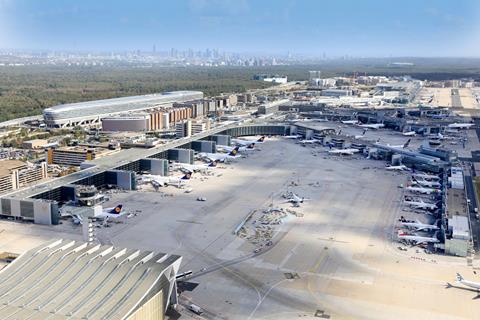 Last month, the Worldwide Airport Slot Board, comprising international airports body ACI World, IATA and the Worldwide Airport Coordinators Group, called for an extended relaxation of airport "use it or lose it" slot rules for the 2021 summer season.
The commission says in a 16 December statement that it has proposed halving the threshold to 40% for the summer 2021 scheduling season. It says it has also introduced a number of conditions aimed at ensuring airport capacity is used "efficiently" and "without harming competition" during the Covid-19 recovery period.
"With today's proposal we seek to strike a balance between the need to provide relief to airlines, which continue to suffer from the significant drop in air travel due to the ongoing pandemic, and the need to maintain competition in the market, ensure an efficient operation of airports and avoid ghost flights," states European transport commissioner Adina Valean.
She adds that the proposed rules "provide certainty for the summer season 2021, and ensure that the commission can modulate further necessary slot waivers according to clear conditions to ensure this balance is maintained".
Citing traffic forecasts for next summer, the commission says it is "reasonable to expect that traffic levels will be at least 50% of 2019 levels", therefore a threshold of 40% would "guarantee a certain level of service while still allowing airlines a buffer in the use of their slots".
The proposal must now be approved by the European Council and Parliament.