European regulators are calling for a "coordinated approach" from states under which borders should remain open to essential travel from the UK rather than blanket bans which several countries around the world have implemented in response to the emergence of a new strain of the coronavirus.
The European Commission is urging states to implement the principles of October's European Council Recommendation on co-ordinating free movement restrictions.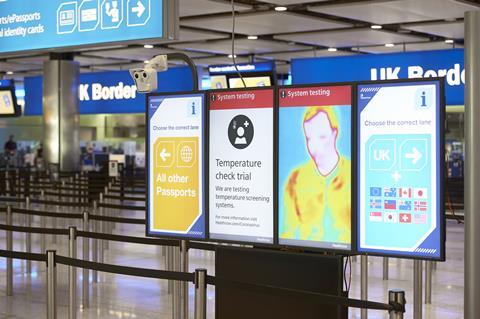 "While it is important to take swift temporary precautionary action to limit the further spread of the new strain of the virus and all non-essential travel to and from the UK should be discouraged, essential travel and transit of passengers should be facilitated," the Commission says. "Flight and train bans should be discontinued given the need to ensure essential travel and avoid supply chain disruptions."
A number of EU states are among the more than 40 countries to block travel from the UK after it on 19 December detailed the emergence of a new highly infectious strain of the coronavirus.
European justice commissioner Didier Reynders says: "Given the current uncertainties and in light of the precautionary principle, member states should take coordinated action to discourage non-essential travel between the UK and the EU. At the same time, blanket travel bans should not prevent thousands of EU and UK citizens from returning to their homes."
Transport commissioner Adina Valean adds: "Within the EU, it is crucial that transport workers are exempted from any restrictive measures, such as quarantine and testing. We have to continue to maintain the supply chains intact, in line with our Green Lanes Communication."
It notes that until the end of December – when the UK will leave the European Union – free movement rules still apply.
Tim Alderslade, chief executive of the association representing UK-registered carriers, Airlines UK, says: "We note the Commission's guidance but clearly this now needs to be enacted by EU member states, who have so far put in place their own rules.
"It remains to be seen what action they will take but our position remains that testing rather than flight bans is the only way to facilitate travel and get the economy and aviation moving again."