Korean Air and its sister unit Jin Air will be launching flights between Seoul Incheon and the Vietnamese city of Phu Quoc during the year-end period, as the city also sees an increase of international flights from homegrown operator VietJet.
The SkyTeam carrier will begin daily flights to Phu Quoc on 26 November, with flights to be operated by Airbus A330s, while sister carrier Jin Air will start flying to the island city from 24 December, with daily flights using Boeing 737-800s.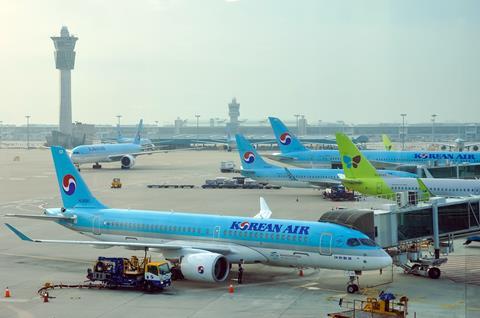 Vietjet, meanwhile, is set to launch flights from to Busan (daily) and Taipei (four times a week), with flights to the latter city commencing on 17 January 2024. The low-cost carrier has dubbed Phu Quoc as the "emerging star" of the country's tourist sector.
For Korean Air, the launch of flights to Phu Quoc – its fifth Vietnamese city – comes as part of a wider network ramp-up which will see capacity recovered to around 90% pre-pandemic levels by end-October.
The Seoul-based carrier is to resume and expand its Asia-Pacific network for the upcoming winter season, which begins on 29 October.
In North Asia, the airline will resume flights to three cities each in China: Xiamen and Kunming from Seoul Incheon, as well as Shanghai Pudong from Busan. Flights to Xiamen and Shanghai will operate daily, while Kunming flights are scheduled four times weekly.
Korean Air will also significantly increase frequencies on six routes to Greater China: Seoul-Beijing flights, for example, will more than double from late-October, from daily flights currently to 18 flights a week. Flights to Hong Kong, meanwhile, will increase from twice daily to four times a day.
In Japan Korean Air is resuming flights from Seoul Incheon to Kagoshima, Niigata and Okayama, each operating thrice weekly.
The airline will ramp up frequencies on flights to Osaka and Fukuoka (from three to four times daily), as well as flights to Tokyo Narita, which will be doubled to four flights a day.
"Network recovery in China and Japan has been relatively slower compared to other regions, and the resumption will help the airline to restore its expansive global network," Korean Air states.
In Southeast Asia, Korean Air will ramp up frequencies to cities such as Bangkok, Manila, Delhi, Kathmandu, as well as Chiang Mai.
Beyond Asia, the airline will increase the number of flights to Auckland and Brisbane, as well as Las Vegas.
Similarly, Vietjet is looking to expand its international network. Apart from flights from Phu Quoc to Taipei and Busan, the carrier will add two new services between Ho Chi Minh City and Perth and Adelaide, with both flights operated five times a week.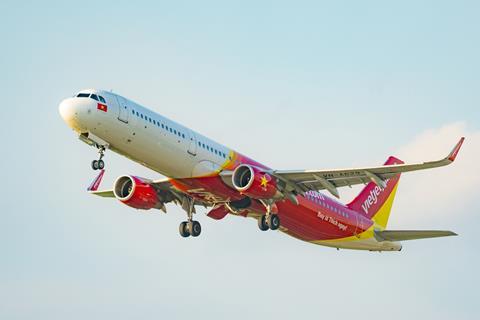 The move, effective 21 November, makes Vietjet the largest Vietnamese carrier in Australia by network, with five cities served.
The airline will also launch daily flights between capital Hanoi and Hong Kong from 22 December.
Separately, China Eastern Airlines launched flights between Shanghai Pudong and Istanbul, making it the first Chinese carrier to link the two cities.
Compatriots China Southern Airlines and Sichuan Airlines also operate flights to the Turkish capital, from Beijing Daxing and Chengdu Tianfu airports, respectively.