Impacts from Covid-19 variants on government-imposed travel restrictions are likely to delay a "meaningful" restart of international travel until the fourth quarter of this year, in the view of Emirates president Tim Clark.
Speaking during a CAPA Live event on 10 February, Clark explained that Covid-19 variants "are proving difficult to handle", prompting him to revise his December 2020 prediction that medium- and long-haul international travel would ramp up significantly in July and August 2021.
Instead, "I think it might be in the last quarter of this year", he says.
"The evidence is clear. There is no point trying to think that we are going to be operating our fleets to the levels we had hoped."
The airline chief retains an optimistic view on the strength of the eventual recovery, however.
"At the end of the day, my view is that once we are through this, demand for air travel will return, consumer confidence will return," he observes.
Future passengers might be "more finessed" in terms of what they expect from an airline, because they have realised that "life can go on in a different manner", according to Clark.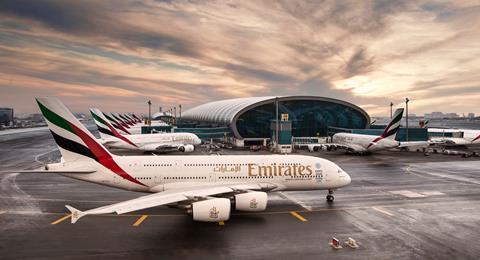 That may affect demand to an extent, he states, but it does not mean Emirates is reconsidering its business model.
"If it was fit for purpose prior to the pandemic, then it's probably going to be fit for purpose post the pandemic," says Clark.
"If there was a fundamental problem with it prior to that, then there's no point blaming the pandemic for the fact that you've failed."
Rather than post-pandemic business models, the issue that concerns Clark most is the continuing cash burn at many airlines and in the aerospace sector – particularly the supply chains for Airbus and Boeing.
"There is an obligation to ensure that this sector survives," he says.