European Commission assurances that existing airport slot regulations make so-called 'ghost flights' unnecessary have failed to placate two of the region's largest airline groups, with Air France-KLM since joining Lufthansa Group in asking for rules to be relaxed during the current northern hemisphere winter season.
The Commission on 13 January cited "new Covid-19 variants" as a potential reason for airlines to use the 'justified non-use exception' clause in the regulations, which would allow them to cut flights beyond the 50% threshold required to retain slots for the next equivalent season.
That clause provides an exception "when state-imposed measures severely impede passengers' ability to travel", European Commission documents state, adding that it addresses "future unforeseen circumstances without unduly blocking airport capacity" – the latter point being a key issue for airports, which oppose relaxation of the regulations.
But Lufthansa continued to insist on 17 January that the current regulations are not flexible enough, noting its need to operate "many thousands of unnecessary flights with only a few passenger on board".
"The current slot regulation for the winter schedule 2021/22 in the EU was decided before the occurrence of the Omicron variant and it fits no longer the current pandemic situation," Lufthansa says. "Therefore, there should be short-term exemption rules for the use of take-off and landing rights that are flexible, practicable and applied consistently throughout Europe."
Air France-KLM added its voice to the debate on 14 January, saying that the rapid spread of the Omicron variant of Covid-19 is acting to "jeopardise the trajectory" of airline capacity increases in Europe.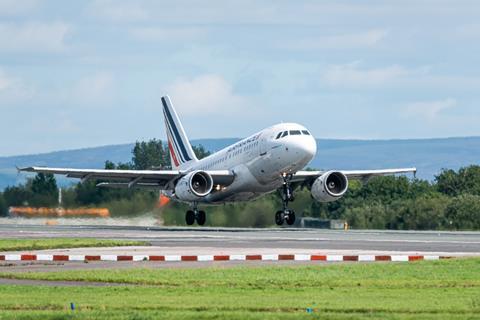 It would like "the current situation to be better taken into account in the application of European regulations so that airlines can continue to adjust their offer to actual demand levels".
The Franco-Dutch group therefore calls for "more flexibility in the application of the force majeure rules, allowing for derogations from the 50% slot utilisation rule".
The European Commission set a 50% slot usage threshold for the winter 2021 season, with the requirement due to rise to 64% for the summer 2022 season.
The rules apply at around 100 of Europe's airports, which are listed as having the highest level of slot constraints. The issue is particularly acute in the region, with Europe accounting for around half of the slot-constrained airports globally.