The big European network airline groups saw their share prices increase sharply on 20 September amid reports the US government is relaxing its border controls for European visitors from November.
According to a number of reports, the Biden administration's decision will mean fully jabbed travellers from Europe – and countries such as Brazil and China – can enter the USA for non-essential purposes.
That would mean the transatlantic market being open to passengers from either side of the Atlantic for the first time since March last year.
At 16:00 London time on 20 September, British Airways and Iberia owner IAG's share price was up more than 10% from the close on 17 September, while Lufthansa Group's and Air France-KLM's were both up nearly 6%.
Among the European airlines, BA and Lufthansa mainline were particularly exposed to the US market in available seat kilometre (ASK) terms pre-Covid, with Air France and KLM slightly less reliant on connections with the country.
BA, for example, had 34% of ASKs on US services in September 2019, according to Cirium schedules data, with Iberia at around 21%. For Lufthansa mainline it was 32%, with Air France at 21% and KLM at 17%, Cirium data shows.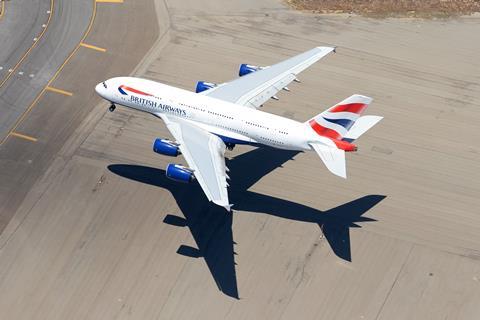 In the USA, the transatlantic is also an important market for carriers such as American Airlines, Delta Air Lines and United Airlines.
While most European countries have allowed fully jabbed US vistors to enter for non-essential purposes for many weeks, US travel restrictions for incoming European travellers remain in place, having been introduced when the scale of the Covid-19 health crisis was becoming clear in March 2020.