ACI Europe has pushed back to 2025 its forecast for when passenger volumes across the region's airports will return to pre-pandemic levels.
The European airports body had in May moved forward to 2024 its projection for when it expected passenger numbers to return to 2019 highs. It now, though, believes this will not occur until 2025 after a slowing in growth rates.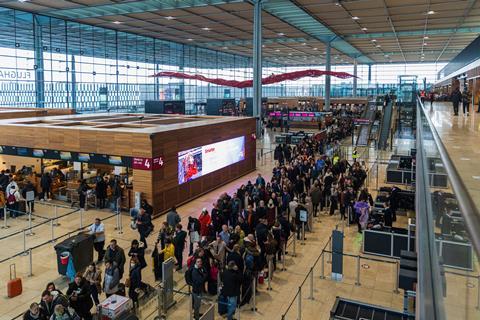 ACI Europe director general Olivier Jankovec says: "Passenger traffic has made a strong comeback since last spring and has so far been very resilient in the face of increasing geopolitical and economic headwinds.
"However, we now expect the passenger traffic recovery to level off moving forwards, with the timeline pushed to 2025 before Europe's airports finally get back to where they stood before Covid-19 hit."
ACI Europe figures for October showed passenger volumes across airports in the region still 12% shy of 2019 levels. While that marked year-on-year growth of 40%, it was the same gap on pre-pandemic levels as reported in September.
It is projecting passenger volumes across European airports will remain 9% down on pre-pandemic levels in next year. "[In 2023] we will still miss 220 million passengers, meaning our volumes will only match 2017 levels," says Jankovec.
He adds: "All this reflects a mix of determinants with more negatives than positives – along with significant downside risks."
In particular ACI Europe highlights continued geopolitical tensions and the war in Ukraine as impacting several national markets, while adding that deteriorating macro-economics and inflationary pressures are also "set to weigh on demand". It also points to tight capacity management by network carriers and continued travel restrictions in China as further limiting traffic growth.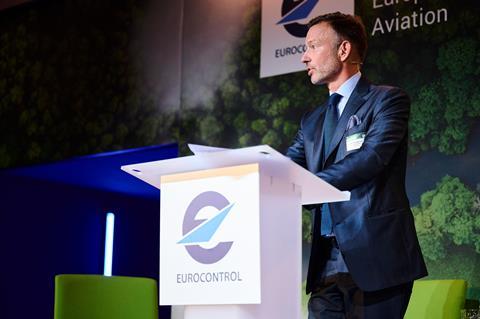 ACI Europe does, though, flag growth drivers such as continued strong leisure demand and the end of the temporary easing on 'use it or lose it' slot rules.
"It is becoming an increasingly mixed bag of impacts and outcomes," says Jankovec. "We expect several airport markets – especially those relying predominantly on tourism – to exceed their pre-pandemic passenger volumes as soon as next year. But many others will not fare so well and take much longer to recover."