The European Commission has announced a waiver of the 80:20 'use it or lose it' slot allocation rule for the 2020-2021 winter season.
The waiver conditions agreed between airlines, airports and slot coordinators earlier in September will be applied immediately on a voluntary basis, says European Commissioner for Transport, Adina Valean.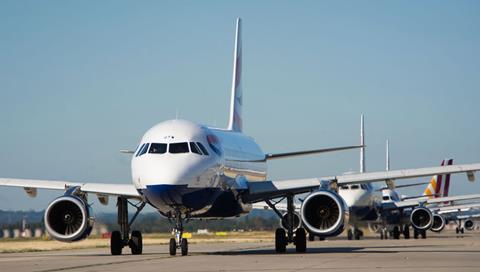 The decision affects the roughly 100 slot-constrained airports covered by the Commission's regulatory oversight – which is around half of such facilities worldwide – and follows a vocal pro-waiver campaign from bodies including IATA and, in recent weeks, airports association ACI Europe.
"Air traffic levels remain low, and more importantly, they are not likely to recover in the near future," Valean states in explaining the decision to implement a waiver. "In this context, the lack of certainty over slots makes it difficult for airlines to plan their schedules, making planning difficult for airports and passengers."
Valean cites, however, "certain problems with the current waiver", which prevent efficient use of airport capacity. These issues "must be remedied", she suggests.
"Slots are not always relinquished in time for other users or airports to plan operations as they would like; competition may also be distorted if airlines seek to benefit by increasing their market presence without using their slots and airport capacity correctly," Valean explains. "Such behaviour can hamper competition and can, therefore, harm EU passengers and freight customers."
The Commission is therefore consulting the public and stakeholders on how the industry will return to "a normal slot regime" once air traffic returns to "more stable levels".
Proposals are expected before the end of the year.
Several regulators in Africa, Asia and the Americas had already agreed to a waiver of the 80:20 rule for the winter season.
ACI Europe joined forces with airline bodies and slot coordinators to announce a theoretical framework for a waiver of the 80:20 rule on 3 September. That the conditions were agreed to by ACI Europe marked a shift in thinking from the airports body, which had expressed some reservations regarding the issue of waivers.
Speaking to FlightGlobal in July, IATA's head of worldwide airport slots Lara Maughan stressed the urgency of the winter-waiver situation for airlines seeking to know the terms on which network-planning decisions were being made.
The flexibility afforded by a waiver is fair in the current crisis, Maughan suggested, particularly when few, if any, carriers expect to reach 80% of their pre-coronavirus capacity in the coming months.