The Federal Aviation Administration will allow airlines operating out of four major airports in the Northeast USA to leave up to 10% of assigned slots unused through the summer travel season due to staffing bottlenecks at air traffic control (ATC) facilities.
The US aviation regulator on 22 March issued a "limited, conditional waiver" of the minimum slot usage requirement at New York-area John F Kennedy International airport, LaGuardia airport and Newark Liberty International airport, and at Ronald Reagan Washington National airport in Washington, DC.
"Carriers will be permitted to voluntarily turn in up to 10% of their slots… for the period from May 15, 2023, through September 15, 2023, subject to the conditions and limitations in this notice," the FAA writes.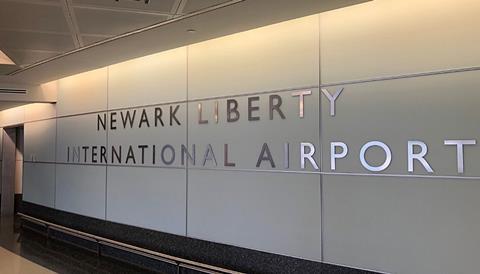 The relaxed measures are "due to post-pandemic effects on air traffic controller (ATC) staffing at the New York Terminal Radar Approach Control (TRACON) facility". That facility is also referred to as "N90".
"The airspace complexity resulting from the close proximity of the major commercial airports serving the New York City region is a significant contributing factor to delays" at the region's three major airports, the FAA says. "Against this already challenging backdrop, according to FAA data, nationwide certified professional controller (CPC) staffing averages 81%, while N90 is maintained at about 54% percent of its CPC staffing target."
Typically, airlines must use assigned slots at traffic-restricted airports 80% of the time. During the global Covid-19 pandemic, when air traffic dropped, aviation regulators globally relaxed such requirements, allowing airlines to maintain slots without long-term penalty.
"FAA acknowledges that temporary safety mitigations put in place in response to the Covid-19 pandemic impacted controller training," it adds. "Dedicated training initiatives have been successful in reducing most of the training backlog with the exception of N90. The staffing shortfalls at N90 limit the FAA's ability to provide expeditious services to aircraft operators and their passengers that traverse this airspace."
The agency says that between May and September last year, about 41,498 aircraft were delayed, with lack of qualified ATC staff being "a contributing factor".
The US regulator expects this summer to be even busier than last.
"Operations at the New York airports [are] projected to increase by 7%, which FAA projects will result in overall delays increasing by 45%," it says.
Under the waiver, the FAA will not reallocate returned slots at the New York metropolitan area airports, since its aims to reduce the volume of operations overall. However, if Washington National slots are returned under the waiver, "other carriers will have an opportunity to operate the slots on an ad hoc basis without historic precedence to serve markets other than New York", the FAA says.