The Federal Aviation Administration has banned US aviation interests from flying over Ukraine, Belarus and parts of western Russia after Russia invaded Ukraine in an attack overnight.
"The FAA issued Notices to Air Missions (NOTAMs) expanding the area in Eastern Europe and Russia where US airlines and US pilots cannot operate," the aviation regulator says on 24 February. "The expanded NOTAMs now cover the entire country of Ukraine, the entire country of Belarus and a western portion of Russia."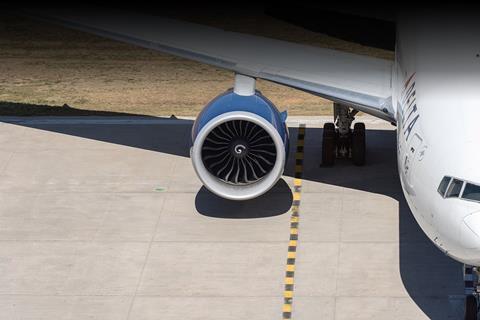 "Prior to today's restrictions, the FAA prohibited operations in an eastern region of Ukraine," the FAA adds. "These restrictions do not apply to military operations."
There are currently no US passenger airlines flying directly from the USA into those three countries.
The only direct air connection between the United States and Russia is by Moscow-based Aeroflot, which, according to Cirium schedules data, operates 12 weekly flights from Moscow's Sheremetyevo Pushkin International airport to four US destinations: New York's John F Kennedy International airport, Washington DC's Dulles International airport, Miami and Los Angeles.
In addition, President Joe Biden imposed new sanctions on Russia following its invasion of Ukraine. Those sanctions promise to "degrade their aerospace industry, including their space program".
Earlier in the day the UK banned all flights by Russian operators in its airspace.
"No aircraft on a scheduled service which is owned, chartered or operated by a person connected with Russia, or which is registered in Russia shall fly in United Kingdom airspace, including in the airspace above the United Kingdom's territorial sea," the UK's NOTAM reads.
The FAA did not respond to a question about whether the USA is considering imposing a similar ban on Russian aviation interests.