Finnair plans to increase capacity to a host of European holiday destinations and key US markets as it envisages rebounding summer traffic following a successful vaccine rollout.
The carrier says it will operate to over 60 destinations this summer, with a focus on tourism hotspots such as Reykjavik, Bodo, Nice, Lisbon and Vilnius. Frequencies will be added to Greek islands such as Rhodes, Chania and Santorini, as well as to Mallorca, Malaga and Alicante in Spain.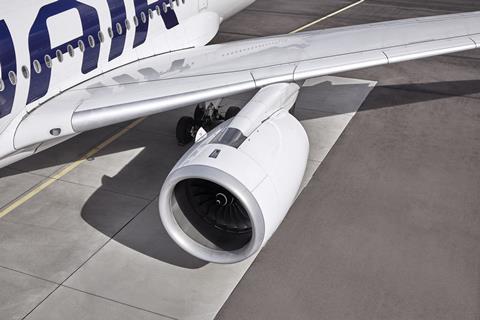 "We closely follow how travel regulations develop across our markets and have the flexibility to increase flights based on demand, seizing opportunities created when travel restrictions are lifted," states Ole Orver, Finnair's chief commercial officer.
Within its North American network, Finnair will restart flights to Chicago and Los Angeles in mid-June and increase frequencies on its New York route to up to three flights per week.
Finnair plans to introduce a new AI-powered solution to help customers explore available destinations and keep up with the latest travel restrictions using an interactive map.
The airline will also retain its flexible ticket change policy until 31 August, allowing all customers to make changes to their travel dates regardless of their ticket type.
Separately, Finnair disclosed on 26 April that it had signed a new, 3.5-year deal on a collective labour agreement with its pilots. This will be in force until 30 September 2024.
The carrier says the agreement "encompasses several important structural changes that support Finnair's competitiveness in the fiercely competitive post-pandemic market", such as moving from a service year-based salary structure to a vacancy-based salary structure, enabling balancing the seasonality of air traffic more effectively.
"With the new collective labour agreement our pilots demonstrate their willingness to contribute constructively to Finnair's rebuild phase in the middle of the largest crisis in the history of aviation," states Johanna Karppi, senior vice-president for human resources at the airline.
"I am happy that we have together been able to agree on solutions that support Finnair's competitiveness while ensuring Finnair is a good employer for Finnish pilots also in the future. The long agreement period brings us predictability and supports the long-term efforts in building Finnair's future."