New restrictions on travel to and from the UK amid concerns over a new Covid-19 variant are the "worst possible timing" for airlines expecting a desperately needed boost in fortunes over the holiday period, in the view of analysts at Bernstein.
Highlighting the UK's status as one of Europe's three largest travel-origin markets, Bernstein cites a "very real risk" that an already "greatly diminished" Christmas period will "not aid airlines' cash balances" as more flights are cancelled.
"European airlines, amid a very bleak last quarter of the year, had been hoping for travel to pick up during the holiday season and initial booking data seemed to confirm this hope which would have provided some additional cash flow," the analysts write in a 20 December research note.
"However, with more lockdowns coming into force day by day and now the potential proliferation of a UK travel ban, there is a very real risk that instead of relief, the Christmas period will not aid airlines' cash balances."
Bernstein suggests carriers and groups such as British Airways owner IAG, Ryanair, EasyJet, and Wizz Air "all rely heavily on UK traffic", while Air France-KLM and Lufthansa Group "have a lower share of traffic originating in the UK".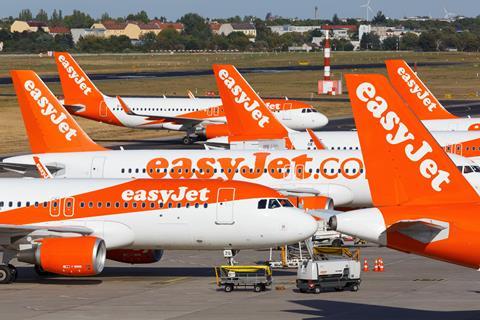 Of the airlines or airline groups with most exposure to the UK, IAG and EasyJet may face increased liquidity concerns in light of a "botched Christmas", Bernstein states, having previously suggested both would need more financial resources "to weather the pandemic".
"A renewed equity raise may be the only way out," it says.
The liquidity situation at Ryanair and Wizz Air is better, Bernstein observes, with the disruption therefore less likely "to matter in the long-run".
For Europe's airlines, Bernstein remains "confident on the medium-term recovery".