London Gatwick airport will next month launch a public consultation over plans to bring its northern runway into routine use to support long-term growth ambitions of lifting passenger capacity to 75 million by 2038.
Gatwick operates as a single-runway airport and the existing northern runway acts as a standby. It is proposing to bring the latter into routine use by repositioning its centre lines 12m (40ft) further north to facilitate dual runway operations.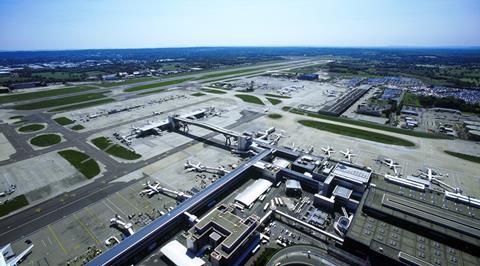 It argues the plan will add resilience to Gatwick's operations, will lift annual passenger capacity to 75 million by 2038, and is in line with UK government policy on making best use of existing runway infrastructure.
Gatwick chief executive Stewart Wingate says: "Aside from the economic benefits our plans will have, we remain committed to our sustainability goals, and our northern runway plans are designed to be a low-impact way of unlocking new capacity from our existing infrastructure, much of which is already in place."
Gatwick handled 46.6 million passengers in 2019, though levels slumped to just over 10 million as a result of the pandemic.
"While we are currently experiencing low passenger and air traffic volumes due to the global pandemic, we are confident that Gatwick will not only fully recover to previous passenger levels, but has the potential to continue to grow back into one of Europe's premier airports," says Wingate.
"Our plans to bring our existing northern runway into routine use will not only help to secure that growth but will also ensure many thousands of additional jobs and a vital boost to the economy for our local region."
The 12-week public consultation will begin on 9 September.