The German government has agreed a financial support package for airports under which the nation's 15 largest gateways will receive more than €600 million ($725 million).
More than €400 million of that will be used to support three airports in which the federal government is a shareholder – Berlin's new Brandenburg airport, Munich and Cologne/Bonn.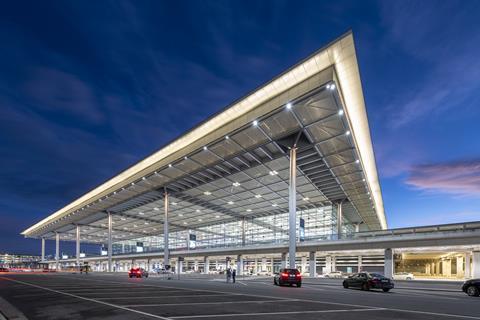 Some €200 million has been allocated to support 12 airports in which the government has no shareholding but a "transport-political interest", the Federal Ministry of Transport and Digital Infrastructure says. That covers Frankfurt, Germany's largest airport, plus Bremen, Dresden, Dusseldorf, Erfurt, Hamburg, Hannover, Leipzig, Munster/Osnabruck, Nuremberg, Saarbrucken and Stuttgart.
Operators of these airports will receive a one-off payment to cover costs incurred to keep facilities open during the pandemic's early phase between March and June 2020, the ministry says. But support will only be provided if regional state governments match the federal funds, and if operators pay no dividends or staff bonuses.
For smaller regional gateways, the government has allocated €20 million to help pay airport security cost previously covered by airport operators.
In addition to these measures, the government will inject €300 million in state-owned air navigation service provider DFS.
Transport minister Andreas Scheuer states: "The beginning of the pandemic has shown how much we depend on well-functioning air transport… To maintain that infrastructure is of societal importance."
German airports association ADV has welcomed the government's support package. Its managing director Ralph Beisel describes the scheme as an "important directional decision to stabilise the [country's] airport infrastructure". But Beisel made an urgent appeal to the government "not to forget" smaller airports. These locations are "important service providers" that facilitate "urgently needed transport links in the regions", he states.
Earlier this month, ADV sounded a warning that a quarter of around 180,000 airport jobs across Germany are under threat and that "many" airport operators are on the brink of collapse.