Gol will operate 50 aircraft in April, down from 63 the previous month, in response to reduced demand for air travel as Brazil battles rising Covid-19 infection rates.
However, the airline is confident that as the country's vaccination programme rolls out, demand for leisure and business travel will start to "reactivate" from the middle of the second quarter.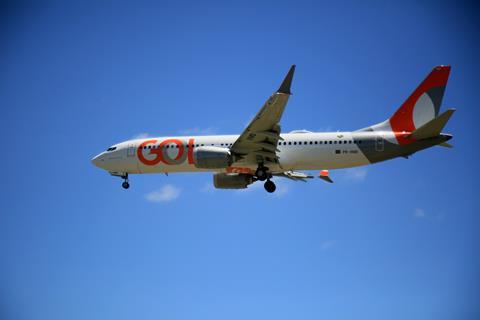 In its latest monthly investor update, Gol says that searches for its airline tickets fell by a quarter in March, compared with the previous month, while the volume of daily ticket sales was down 40%. It attributes this to the increase in Covid-19 cases across Brazil and the transition to the low season.
Pointing to Brazil's immunisation programme, Gol says it is forecast that all priority groups and individuals over the age of 60 will have received a vaccine by the end of the second quarter, with the remainder of the population set to be immunised during the second half of this year.
"The company anticipates that the successful rollout of vaccinations through Brazil's national immunisation programme will reactivate demand in the leisure and corporate segments as of the middle of the second quarter of 2021," says Gol.
The airline adds that it has "sufficient liquidity" to finance its working capital, expenses and debt over the coming months. It ended March with R$1.9 billion ($332 million) in total liquidity and says that with the inclusion of unencumbered assets its potential liquidity sources total over R$5 billion.
"Throughout the pandemic we have protected our balance sheet by reducing our costs, met our financial obligations provided for in our cash flow and taken advantage of the capital markets at the right time," states Gol chief financial officer Richard Lark. "As such, our liquidity remains in line with where it was in April 2020, and is adequate to manage the operations until the percentage of the immunised population increases."
Gol plans to reduce its operational fleet to 50 aircraft in April "to manage capacity and costs during this period of lower demand". It will also cut the number of daily flights operated to between 185 and 200, down from an average of 245 flights a day in March. The airline says it will increase capacity "quickly and efficiently to match higher demand for air travel as the second wave of Covid-19 dissipates".