Heathrow airport has formally initiated consultations with unions over salary cuts as it battles the fallout of the sharp drop in traffic due to the global pandemic.
The London airport operator says it has initiated formal consultation following four months of informal engagement with its unions. By enacting the Section 188 process under UK labour legislation, consultations will now take place over a minimum of 45 days to reach an agreement on changing employee terms and conditions.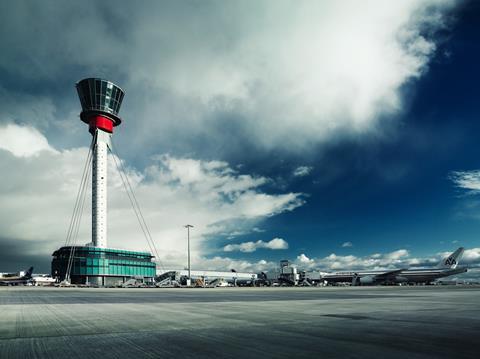 Heathrow airport does not mention details of the concessions it is seeking, though media reports have suggested it is looking for salary cuts of between 15-20% under the process.
"Discussions with our unions have taken place over four months and our final offer is informed by feedback we have received from them," an airport spokesperson says, adding that the drop in travel resulting from the pandemic has cost the airport more than £1 billion ($1.3 billion) since March.
"Provisional traffic figures for August show passenger numbers remain 82% down on last year and we must urgently adapt to this new reality," the spokesperson adds.
Hopes for improved traffic levels have been hit as the UK has taken a number of countries off the list of those that do not require visitors to quarantine for 14 days.
"With air travel showing little sign of recovery, these discussions cannot go on indefinitely and we must act now to prevent our situation from worsening. We have now started a period of formal consultation with our unions on our offer, which still guarantees a job at the airport for anyone who wishes to stay with our business."
But regional co-ordinating officer for the Unite union Wayne King says Heathrow airport's actions have made "already difficult negotiations even more fraught".
"Unite is currently balloting its members on the proposals," he states. "Heathrow airport's actions demonstrate that it is not prepared to allow democracy to run its course.
"At a time when Unite is working hard to persuade the government to follow the lead of other European nations and provide specific financial support to the aviation sector to ensure that the industry and workers can survive the pandemic and thrive in the future, these actions are distinctly unhelpful."
The operator of another London airport, Gatwick, last month entered formal consultations over plans to axe 600 jobs across its business as a result of the air transport downturn.