Aviation trade group IATA has called on US jurisdictions to eliminate quarantine requirements imposed to prevent the spread of the coronavirus, advocating instead for systematic pre-departure testing protocols.
"Mandatory arrival quarantines for air travellers have the same effect as outright border closures," Peter Cerda, IATA's regional vice-president for the Americas says on 1 October. He adds that such restrictions will continue discouraging discretionary travel and prevent the industry from getting back on its feet.
"Instead of implementing job-destroying arrival quarantines, states should be encouraging the federal government to work with other governments to implement systematic pre-departure testing," Cerda says.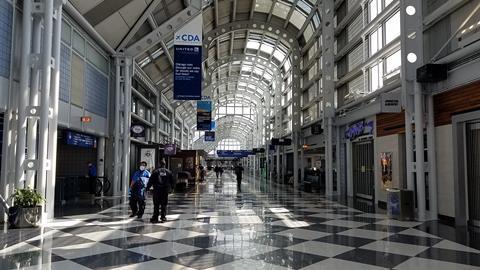 IATA says 64% of travellers surveyed agree that quarantines are unnecessary for those testing negative, and 80% are prepared to take pre-departure coronavirus tests.
Just over half of respondents say the virus is in check enough to re-open the US to foreign visitors.
In March, the government halted all foreigners from entering into the United States, leaving the border only open to citizens and permanent residents.
But as the pandemic drags on, the virus is spreading unevenly across the country. Some states have been able to keep it in check with lockdowns and slow re-openings, while others have experienced surges in recent weeks.
The New York City region and isolated Hawaii Islands are two areas that require 14-day quarantines for inbound passengers, effectively choking off tourism activity for the past several months
Hawaii, for which tourism from both US and foreign visitors is an key part of the economy, will ease quarantine requirements on 15 October. If a passenger shows proof of a negative coronavirus test that is not more than 72h old they can bypass the mandated quarantine. This has prompted both Hawaiian Airlines and United Airlines to ramp up their schedules between the islands and the US mainland.
New York, meantime, still requires self-isolation for passengers arriving from 34 other US states.
Monitoring quarantined passengers remains a challenge for all jurisdictions, leading experts to question the effectiveness of such measures.
Numerous airlines have introduced pre-departure screening programmes aimed at encouraging customers to book travel in the coming weeks. The important Thanksgiving holiday long weekend, among the USA's busiest travel weekends, is just eight weeks away.
"These and other airline-led testing programs will provide valuable experience while the numbers of travellers are still low, so that testing can be efficiently ramped-up as demand returns," IATA adds.
"Establishing systematic pre-departure testing is the key to unlocking global connectivity, stimulating battered economies, and giving hope to the 10% of the global workforce whose livelihoods depend on travel and tourism," the trade group says.