IATA has sharply lowered its 2020 guidance for air traffic in the Middle East and Africa, citing "weaker-than-expected recovery" in each region.
For both, the airline association now expects full-year passenger numbers to reach only 30% of 2019's levels, down from a previous projection, in July, of 45%.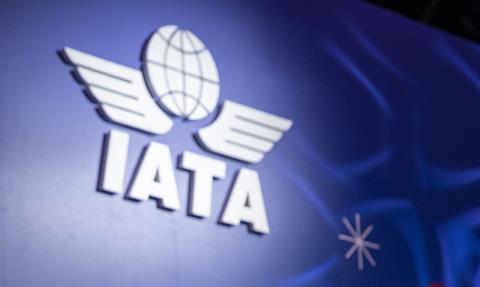 Traveller numbers are forecast to decline to 60 million in the Middle East, from 203 million in 2019, and in Africa to 45 million from 155 million.
"The slower-than-anticipated return to the skies for travellers in the Middle East is more bad news for the region's aviation industry," states Muhammad Albakri, IATA's regional vice-president for Africa and the Middle East. "A few months ago, we thought that a fall in passenger numbers to 45% of 2019 levels was as bad as it could get.
"But the second wave [of Covid-19], combined with continuing travel restrictions and quarantines, will result in passenger numbers in the region being less than a third of what we had in 2019."
Albakri adds: "Hundreds of thousands of airline jobs are at risk if there is a systemic failure in African aviation. And this is not just in aviation but across industries that depend on efficient global connectivity. Much-needed financial relief has been pledged, but little has materialised. The situation is critical."
Looking ahead to 2021, IATA now believes that Middle Eastern traffic numbers will strengthen to 45% of last year's levels, reaching around 90 million travellers, but that a full recovery to pre-crisis levels will not occur until late 2024.
African air traffic numbers are forecast to bounce back quicker, hitting 2019 levels in 2023, although the continent's recovery next year is predicted to mirror that of the Middle East, at just 45% of pre-crisis levels – or 70 million travellers.
IATA notes that while regional travel has picked up across the Middle East from a low point in April, "international travel has remained heavily constrained owing to the return of government restrictions". Forward bookings for the fourth quarter show "a much slower recovery than had been expected previously."
Similarly, while regional travel has begun to pick up between African countries, "international travel remains heavily constrained as major markets including the EU remain closed to citizens of African nations". Currently, citizens of only two African nations – Rwanda and Tunisia – are allowed to enter the EU.
IATA is demanding urgent assistance for Africa's airlines, noting that four carriers have ceased operations and another two are in voluntary administration. "Without urgent financial relief more carriers and their employees are at risk, as is the wider African air transport industry, which supports 7.7 million jobs on the continent," warns the association.