IATA is confident network connectivity will not be impacted by the UK's impending departure from the EU at the end of the year.
Talks continue between officials over a possible Brexit deal, which would come into effect after the current transition agreement ends in December.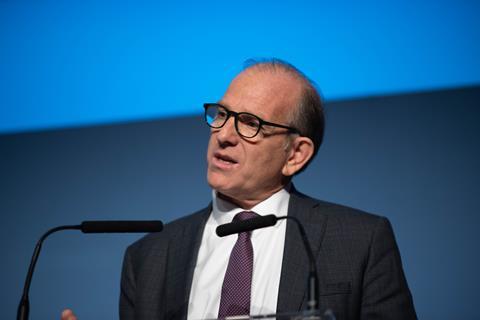 But IATA's regional vice-president Europe Rafael Schvartzman said during a briefing today that he expects connectivity to be maintained even if a Brexit deal is not reached.
"We see positive trends on an agreement on Brexit," he says. "In principle we are not seeing a situation where connectivity will be lost, so at this stage we are looking to maintain connectivity with a Brexit deal.
"But if not, even before in the previous scenario, there were some already pre-agreed measures to be taken that will maintain connectivity. So we trust that remains an option."
He notes this contingency would extend the current conditions for a further period. "So that could be the fall-back if there is no agreement," he says. "The other option if there is not agreement is we go back to the old bilaterals, which would be a very dramatic situation that we are not expecting to see, But that that would be the worst-case scenario."
Schvartzman adds: "But we do believe today we are… looking forward potentially to an agreement. And if there is no agreement, for these temporary measures to kick to maintain connectivity in Europe."