IATA director general Willie Walsh has hit out at continued uncertainty over European Commission plans for airport slot rules this winter, amid concerns the strong uptick in summer capacity will prompt too high a threshold for minimum use levels being set.
European regulators temporarily suspended the existing 'use it or lose it' airport slots rules – which require airlines to operate 80% of slots in a season to retain them for the following year – when the pandemic first hit last summer. That alleviation continued last winter and again this summer, albeit with a requirement for airlines to operate 50% of their slots to retain them for summer 2022.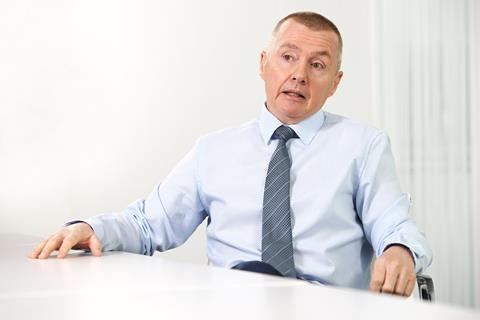 The Commission is still to formally publish proposals for the coming northern hemisphere winter season, which begins at the end of October. European transport commissioner Adina Valean told delegates at the Airlines for Europe (A4E) Summit last month that it was still evaluating the data before deciding on the levels.
But in a blog post, Walsh hits out at the European Commission's approach to the issue and raises concerns that it is looking at implementing a 60% threshold for the coming winter season.
"Clearly when demand is down 80%, greater flexibility is required – otherwise, unnecessary flights to destinations where demand is non-existent will occur. This is why for the first year of the crisis the 80-20 rule was suspended. And to reinstate a significant threshold now, above say 30%, would be a clear policy failure. Yet that is the prospect facing the industry today," Walsh says.
"The principle architect of this potential slot policy failure is once again the European Commission. Since the beginning of the crisis they have dragged their feet on providing swift, unambiguous slot relief, which is a recognised and completely standard response in times of temporary demand crisis," he says, crediting the European Council and Parliament for ensuring airlines have had the ability to make early slot returns this summer.
Traffic activity within Europe has begun to climb as Covid travel restrictions within the European Union have been eased. Eurocontrol data for the first four days in July shows a further rise in average daily flights in the region to over 22,000 and flight activity for the period, representing 63% of pre-crisis levels.
But Walsh cautions it is too early to draw conclusions from this improvement that it will be repeated over this coming winter season.
"The Commission, threatening to insist on a 60% slot use threshold for the winter without the ability to make early slot returns, is reading far too much into a temporary summer bump in intra-EU traffic," he says.
"Even if the summer reaches the traffic levels the Commission supposes, it is far from certain that this improvement will be maintained into the winter. Equally important is the fact that much of the traffic relevant to slot-constrained airports is long-haul traffic. This is at present set to be even lower than the feeble levels reached last winter, a period during which a full waiver of the slot rules was agreed."
Some carriers, notably fast-expanding European low-cost carrier Wizz Air, have argued waiving the slot rules has prevented them from fully expanding at slot-constrained airports in Europe.
Walsh though argues this is a "smoke screen". He says: "Under the current rules and situation, new carriers claims for access to airports are being met. The bottom line is that over the last 20 years route numbers have doubled, while prices have halved, during a period of minimal airport capacity growth."
A European Commission official notes the slot use rate is still subject to a decision by the College of Commissioners, and that it is aware that airlines face low demand and uncertainties. "These elements, among others, are being assessed. Our goal is to ensure that airport capacity can be used efficiently for the benefit of all airlines and passengers."