IATA director general Willie Walsh has hit out at the UK decision to set 'use it or lose it' slot rules at a 70% threshold for the coming summer, arguing it "makes a mockery" of its claims to be support the airline recovery.
When the pandemic began, regulators around the world initially suspended existing slot rules – under which airlines have to operate 80% of their slots during a season to retain them for the following year – in order to discourage airlines from operating empty flights simply to keep slots.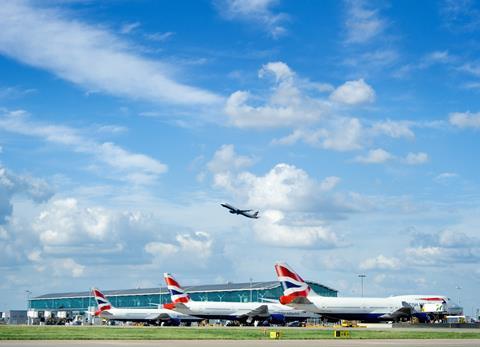 They have since continued some alleviation by setting lower threshold rates. In the UK and European Union, airlines have been required to use 50% of their slots over the winter season – a level which some European carriers and IATA have complained is too high given heightened travel restrictions in reaction to the Omicron variant.
The UK, which sets its own threshold since leaving the European Union, says airlines this summer season will need to operate their slots 70% of the time in order to retain them. It does, however, says airlines will also benefit from "added flexibility over when they are justified not to use them", citing as an example where a market is "substantively" closed.
UK aviation minister Robert Courts says: "Since the onset of the pandemic we have provided relief from the slots usage rule to provide financial stability to the sector and prevent environmentally damaging ghost flights.
"As demand for flights returns, it's right we gradually move back to the previous rules while making sure we continue to provide the sector with the support it needs."
The 70% level is higher than the 64% usage threshold proposed for the summer season by regulators for the European Union in December, and has been slammed by Walsh.
"The UK government decision on slots, proposing the highest slot use threshold in the world, makes a mockery of their claims to be supporting the recovery of the airline industry and to be champions of the environment," he says. "Unfortunately this is yet another example of administrative ineptitude from an out-of-touch government.
"Although demand for flying is improving. passengers continue to face travel and domestic restrictions in many parts of the world, so it is inconceivable that international demand will average 70% this summer. The government is therefore condemning airlines to operate thousands of flights at low capacity which is environmentally stupid.
"It is particularly disappointing to see the government has failed to exploit its self-proclaimed 'Brexit dividend' – on the contrary, it has put in place a more restrictive slot regime than the EU."