The co-founder of Indigo Partners, the private equity firm that holds stakes in several airlines from the USA to Hungary, has expressed his optimism that Covid-19 vaccines will lead to a recovery of leisure and VFR traffic in the second half of this year.
"I'm relying on science here that the vaccines will be made available, and that most of us will take the vaccinations and that will create more of a herd immunity on the part of the travelling public," said Bill Franke during an interview at the Airline Economics Virtual Growth Frontiers Dublin event on 19 January.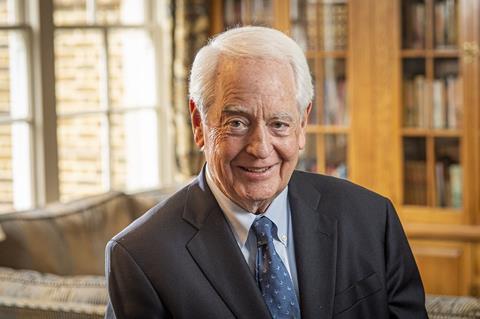 He added that the fact that airlines have "come a long way just in terms of developing strategies to keep the airline and the passengers and the crew safe", coupled with vaccine rollouts, will give people more confidence to travel towards the second quarter of this year.
"That's why I say I believe in the last half of 2021, you will see the beginnings of a resurgence," he said.
Franke is less bullish on the prospects for long-haul international and business travel, which he thinks will take more time to come back.
"I think long-haul international travel will have more issues," he said, adding that changes in executives' work lives, with more working from home and less travelling for meetings, will lead to a decline in business travel. But he believes leisure and visiting friends and relatives (VFR) travel "will recover in the last half".
The 83-year-old, who is often credited with creating the ultra-low-cost carrier model, along with Ryanair's Michael O'Leary, says that in his decades-long career he has never seen any comparable disruptor to the aviation industry than Covid-19.
"Whether it's H1N1, or Ebola…the only thing that has come close to putting as much of the world airlines on the ground was 9/11, where about 30% of the world's airlines went on the ground as compared to something like 60% of the world's airlines going on the ground with Covid-19," he says.
"So frankly, unless you went back to the great flu epidemic of 1918, at which time there were no airlines, you couldn't find a more dramatic change in an airline's life than the last year."
Franke criticised governments' responses to the pandemic, singling out the European Union for what he saw as its uncoordinated response.
"The European Union was a union in name only when it came to Covid-19. Every country in Europe developed its own standards, its own rules where you could fly, when you can fly, what cleaning materials you had to use, etc. There was no common direction from the European Union," he said.
He added: "My own view is the governments, while they love to regulate airlines about seat pitch and where you can fly and when you can fly, they haven't done a particularly good job of managing Covid-19."
He was responding to a question about whether more government support for airlines is needed in 2021, and went on to say that he finds it "astounding… how many governments still believe they should use taxpayer money to sponsor and own airlines, but that's the fact".
Indigo Partners' portfolio includes Hungarian carrier Wizz Air, which last week priced a €500 million ($605 million) bond due 2024 at 1.35%, as well as Mexican carrier Volaris and Chilean carrier JetSmart.
Franke said Wizz has been able to get through Covid-19 without "dramatically restructuring" its balance sheet, while Volaris has benefitted from weakened competition in its home market.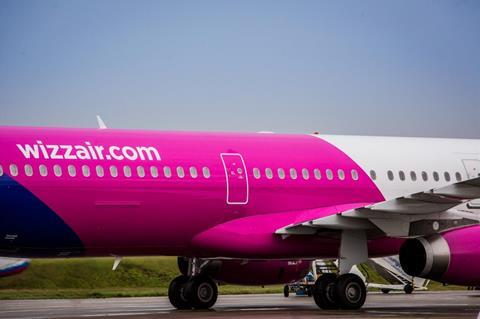 Meanwhile, JetSmart, which he says is the smallest of Indigo's portfolio airlines, is at more risk from Covid-19, "but at the end of the day it has performed exceptionally well and it now has somewhere… between 60 and 75% of its aircraft in the market and flying".
Since 2018, Indigo has also been backing Canadian carrier Enerjet, but he declined to go into details about plans for the Calgary-based carrier.
"It's early days," he said. "The airline is a [Boeing 737 Max 8] customer in Canada, and that has obviously had its issues over the last several months. Those issues have now been largely resolved in the marketplace and you can expect to see more activity from the Canadian venture over the course of the next several months."
He adds: "Looking at the industry as a whole… you have to assume that 2021 will be a recovering year, assuming the vaccine gets to an adequate population. You'll see airlines begin to recover in the second half of 2021, but the recovery won't be fulfilled until 2022.
"So as we try to plan where the airlines in our portfolio should be positioned, we are trying to make sure 2021 is a year in which we organise and prepare for 2022, which should be a year that would be, for our particular model – leisure and VFR travel – we should see a dramatic recovery in 2022."