Italian carrier ITA AIrways has agreed a codeshare deal with SkyTeam partner Korean Air.
The codeshare covers a series of connecting flights from the partners' respective hubs at Rome Fiumicino and Seoul Incheon, as well as on Korean's existing flights linking Seoul to both the Italian capital and Milan Malpensa airport.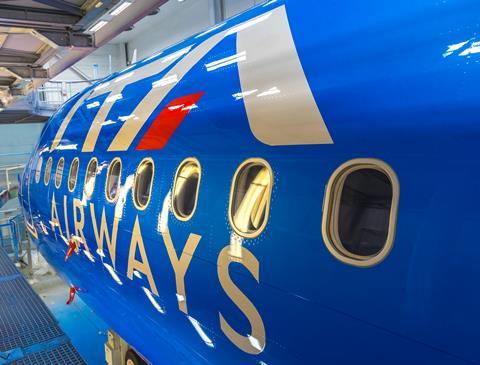 The Korean carrier will add its code to 11 ITA domestic routes and on its services to Athens, Barcelona, Cairo, Madrid and Munich. ITA will do likewise on Korean's domestic connections from Seoul to Busan and Daegu, as well four routes to Japan.
It marks the 32nd codeshare struck by ITA since its launch two years ago as a successor carrier to Alitalia. While ITA followed its predecessor into SkyTeam – Alitalia formerly had a codeshare with Korean Air – it could ultimately be bound for rival grouping Star Alliance under plans for its acquisition by Lufthansa.