The UK government's latest update to its 'green list' of travel destinations has prompted a mixed reaction from some of the country's airlines.
Leisure carrier Jet2 welcomed the expanded list – which means arrivals into the UK from key leisure destinations such as the Balearic Islands, Malta and several Caribbean islands will not need to quarantine – even if it believes more destinations should be added to it.
"This is fantastic news for our customers, who want nothing more than to get away for a much-needed holiday," says Jet2 chief executive Steve Heapy. "Now that we have some clarity about where we can fly to, our focus is on getting everything ready for the restart of our international flights and holidays from 1 July.
"I know today's announcement has sent a wave of excitement through our business."
That wave of excitement has not necessarily reached EasyJet and Virgin Atlantic, however, even if they welcomed any opportunity to deploy their capacity to a wider list of destinations.
"What are we waiting for?" asks EasyJet chief executive Johan Lundgren. "The apps are in place and airlines are ready to go, so we urge the government to move more quickly and remove both quarantine and testing for fully vaccinated people."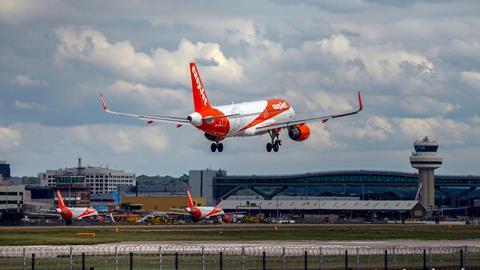 On the latter point, the UK government has suggested it might do just that – but not until August.
For network carriers, the lack of flights to the USA in particular remains the overriding concern.
"Whilst the transatlantic corridor is closed, £23 million [$32 million] in economic value each day is restricted," says Virgin Atlantic chief executive Shai Weiss. "We urge the UK government to move the US to the UK's 'green list' and for the Biden administration to repeal the 212F proclamation for UK travellers."
Amid signs of commercial air travel returning across Europe, UK carriers will have one eye on rising Covid-19 infection rates at home, which have prompted some EU leaders to suggest that arrivals into the bloc from the UK should be made to quarantine.
Such a move could kybosh a recovery for the country's carriers – regardless of UK government policy – before it really had a chance to begin.