KLM has re-expanded its US network for the coming winter season, in an abrupt change of fortunes following the relaxation of travel restrictions at home and abroad.
Earlier in September, the SkyTeam carrier said it had been "forced" it to remove planned flights from Amsterdam to Las Vegas, Miami and Orlando from its winter schedule, in light of a Dutch government announcement that travellers arriving in the Netherlands from the USA would be required to quarantine for 10 days from 4 September, regardless of their vaccination status.
But later in the month, the Dutch government's move to reverse that decision coincided with the Biden administration's announcement that it would allow fully vaccinated travellers from Europe into the USA from November.
"Thanks to the recent easing of travel restrictions, KLM will be allowed to operate additional services to destinations in the United States this winter," the carrier states on 24 September.
KLM is therefore resuming service to Las Vegas and Miami from 7 December, with no word on plans to serve Orlando.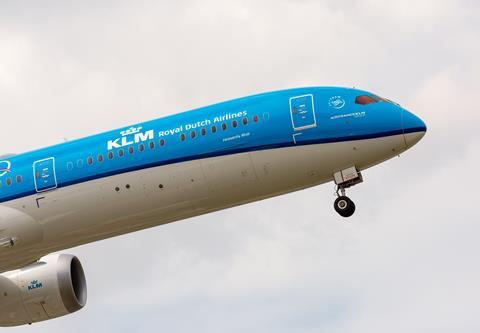 During September, the airline's US network already features Atlanta, Boston, Chicago, Houston, Los Angeles, Minneapolis, New York, San Francisco and Washington DC, according to Cirium schedules data.
The carrier reiterates that its focus during the Covid-19 recovery is on reinstating as much of its passenger network as possible, supported by demand for cargo, rather than prioritising frequencies.
"Restoring a global network of destinations is the focal point of KLM's strategy to emerge from the coronavirus crisis as a stronger and more competitive airline," it states.