London City airport chief executive Robert Sinclair is to step down from the role at year-end after being named as head of UK high-speed rail operator HS1.
Sinclair has led the downtown London airport for the past six years. London City airport says it has begun the process to appoint a sucessor, but in the meantime the airport will be jointly led by chief financial officer Wilma Allan and chief operating officer Alison FitzGerald.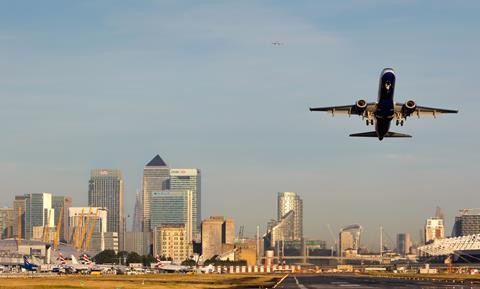 London City airport, which recorded a high of 5 million passengers in 2019, handled around 3 million passengers last year.
The airport has also been trying to secure approval to increase the current cap on annual passenger numbers from 6.5 million to 9 million by 2031 and to amend its operational hours. That application was refused by planning authorities earlier this year, a decision it has since appealed.