Lufthansa is expanding its joint product with German rail operator Deutsche Bahn as it looks to improve connectivity and reduce emissions.
Under the agreement, Lufthansa Express Rail will connect five new cities to Frankfurt airport in the second half of 2021, allowing seamless 'train to flight' services.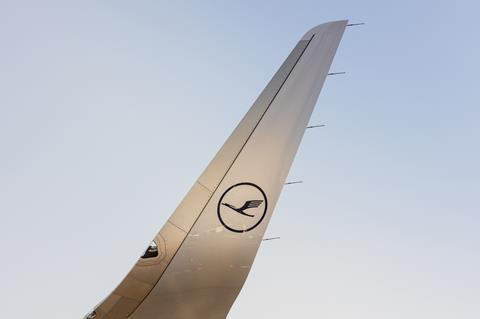 "With this joint initiative, we are strengthening the offer of mobility in Germany, thus bolstering the local economy," states Lufthansa executive board member Harry Hohmeister. "By intelligently linking rail and air transport, we offer our customers a seamless and convenient travel network, benefiting consumers and the environment."
From July, the service will connect Frankfurt airport to Hamburg and Munich, to be followed by Berlin, Bremen and Munster in December. In addition, Lufthansa Express Rail is introducing faster rail connections across much of its network.
Deutsche Bahn and Lufthansa already offer 134 daily feeder trains to Frankfurt airport from 17 German cities via Lufthansa Express Rail.
The system allows automatic rebooking on the next available flight or train in the case of delays.
Speaking during a results call on 8 March, Lufthansa chief executive Carsten Spohr said the group was looking to deepen its product offering with Deutsche Bahn in order to reduce its environmental impact.
Last year, the German government began a programme of airfare surcharges in order to discourage short-haul flights, while reducing VAT on rail tickets in a bid to encourage more environmentally friendly behaviour.