Malaysia Airlines is to expand its operations in India with the addition of three new cities, as part of wider network ramp-up to "key markets" in Asia and Australia.
The Kuala Lumpur-based carrier will from early November launch twice weekly flights each to Amritsar, Thiruvananthapuram and Ahmedabad, bringing the total number of Indian cities served to nine. The flights will be operated with Boeing 737-800s, the airline adds.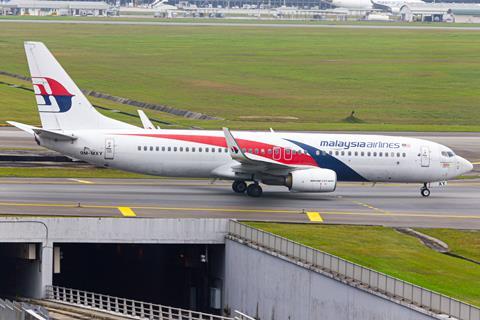 Malaysia Airlines currently flies to New Delhi, Bengaluru, Mumbai, Chennai, Hyderabad and Kochi.
Pointing out that India is a "key market" for Malaysia Airlines, Izham Ismail, group managing director of airline parent Malaysia Aviation Group, says: "We are looking at restoring our pre-Covid-19 capacity back in the Indian market by the end of this year and will also look to increase flight frequencies to other destinations as we support seamless travels in Malaysia and beyond."
The airline is also ramping up operations to Australia, with Melbourne and Sydney seeing one and two additional weekly flights respectively, from December.
In China, Malaysia Airlines will increase flights to Guangzhou (five to seven weekly flights), Beijing Daxing (three to seven weekly flights), as well as Shanghai Pudong (nine to 10 weekly flights). Elsewhere in Asia, Hong Kong, Bangkok, Jakarta and Ho Chi Minh city will see increased frequencies in December.
Compatriot Batik Air Malaysia, meanwhile, is launching thrice-weekly flights from Kuala Lumpur to Karachi in Pakistan. The flights, which will be operated using 737-800s, will launch on 31 October.
It is Batik Air Malaysia's second Pakistani city after Lahore, which it launched in 2016.
Indian low-cost operator IndiGo also announced the roll-out of several routes to the Middle East and Asia. The carrier, which grew its Airbus A320neo orderbook recently, launched on 2 September thrice-weekly flights between North Goa and Abu Dhabi. IndiGo has existing operations from four other Indian cities – Delhi, Mumbai, Hyderabad, Chennai and Kochi – to Abu Dhabi.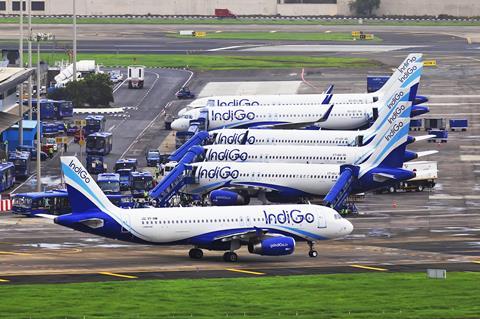 The carrier will from 5 October resume daily flights to Hong Kong from its Delhi hub, and launch operations to Male in the Maldives from Hyderabad, with thrice-weekly flights commencing on 31 October.
Compatriot Vistara is also marking its foray into the Maldives, with flights from Delhi to Male launching on 1 October. The daily flights will be operated with A320neos, configured in three class, the airline states.
Separately, Japan's All Nippon Airways is to increase the number of flights between Tokyo Narita and Honolulu. The airline currently operates 10 weekly flights between the two points, and will ramp up to two daily flights from December.
ANA adds that all flights will be operated with A380s, bringing seat capacity past pre-pandemic levels.
Japan Airlines, meanwhile, is also increasing its frequencies to Hawaii during the New Year holidays, adding a thrice-weekly flight between Tokyo Narita and Kona. During the same period, JAL will boost its services to Guam, from an initial four flights a week to daily operations.
Vietnam Airlines will launch flights to Perth from Ho Chi Minh City from 7 December, with thrice-weekly flights to be operated by its 787s.