Members of the European Parliament have backed proposals to ease slot rules for the forthcoming summer season under which airlines only have to use half their airport slots in order to retain them for the following year.
European slot rules, which require airlines to operate at least 80% of their slots in order to secure retention, were temporarily suspended last summer because of the impact of the pandemic. That was extended for the current winter season, which ends on 27 March.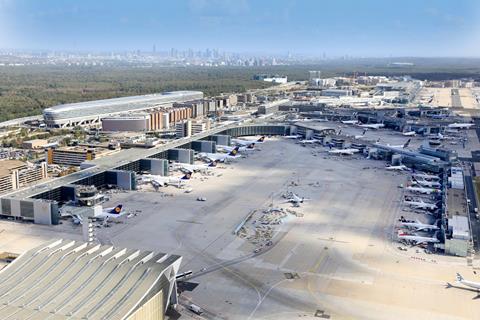 The European Commission in December outlined proposals under which airlines could operate a minimum of 40% of their slots this summer to keep hold of them in 2022. In January European ministers supported the measure, but said airlines would have to operate at least 50% of their slots.
MEPs today voted in favour of the easing in slot rules to a minimum of 50% for the European summer season, paving the way for European ministers to approve the proposals.
"In record time, we managed to update complex, but extremely strategic rules for the air sector, which has been among the hardest hit by the pandemic," says Dominique Riquet, who was the Parliament's rapporteur handling the bill. "We struck a careful balance between injecting some competition into the airport slots market and the need to protect a sector that is in pain."
The proposals also allow the Commission to extend the new rules to other seasons in the future, and adjust the minimum utilisation rate to between 30% and 70%. This is aimed at enabling the Commission to "swiftly react" to changing air traffic levels during the pandemic.
Flight activity has plunged further this winter and air traffic management body Eurocontrol is projecting levels in Europe will be between 72% and 77% down in March. It projects two scenarios, depending on the lifting of travel restrictions, for the following three months under which it sees flight activity still being down between 55% and 70% in June compared with the same month in 2019.