Members of the European Parliament have voted to adjust the minimum number of slots to 75% that airlines must use this winter in order to retain them in 2023, ahead of returning to the pandemic 80:20 'use it or lose it' slot rule next summer.
EU regulators suspended slot rules when the pandemic hit two and a half years ago as passenger traffic demand collapsed. As borders steadily reopened it has since been slowly lifting the requirement for how much of their slot allocation airlines must use in order to retain them for the following season. Airports and some fast growing budget carriers, such as Wizz Air, have called for the faster restoration of these rules.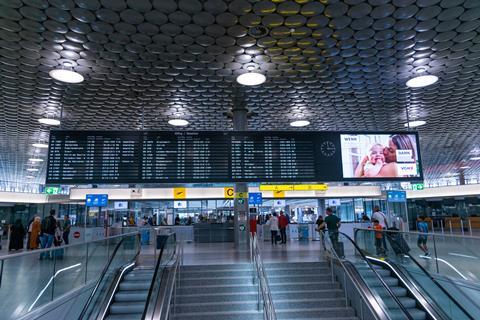 This summer the minimum slot number was set at 64% and the European Commission had proposed a return to 80:20 rules for this coming winter – albeit with exceptions in place in the case of significant air travel disruption.
The European Parlament though has voted to set the minimum level at 75% for the winter season, which begins at the end of October. It says the previous 80:20 rule will then apply from summer 2023.
MEPs also approved further exceptions to justify not using the slots, "such as epidemiological emergencies, natural disasters, or widespread political unrest with a disruptive effect on air travel". This allows the Commission to lower the minimum slot utilisation rate if air traffic falls below 80% of 2019 levels for two consecutive weeks due to Covid, another epidemiological situation, or as a direct result of Russia's war against Ukraine.
It also has set out rules supporting the possible restoration of air services to Ukraine. This would allow a 16-week recovery period before slot rules become applicable once Ukrainian airspace reopens.
The bill's rapporteur in the Parliament, Dominique Riquet. says: "The European Parliament, which defends the optimal use of existing infrastructure, connectivity, fluidity of transport and citizens' access to competitive offers, endorsed today a gradual return to standard airport slots operating rules, while maintaining flexibility in a market that remains uncertain due to the epidemiological situation and the Russian military aggression.
"Still, returning to a higher slots utilisation rate was necessary to guarantee the smooth functioning of the air sector, and permitted by encouraging traffic forecasts for the coming winter season."
While MEPs consulted informally with the European Council before the vote, ministers must still approve the rules before they enter force.