Wizz Air's move to launch leisure routes from Cardiff airport next summer marks a further demonstration of how its UK unit is pivoting to take advantage of opportunities that have emerged in the past year.
The low-cost carrier on 3 December announced it plans to open a base Cardiff from late March, initially serving seven leisure destinations from the Welsh capital.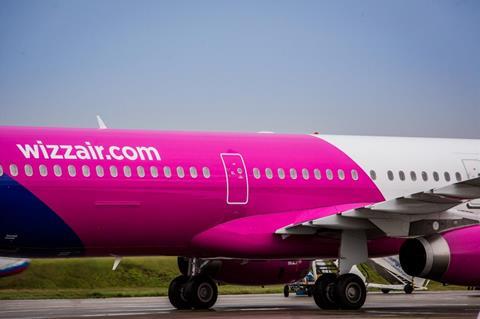 "If people want to travel, they have to travel across the border rather than their local airport. So we feel there is a strong demand here for the services we provide, bringing the Wizz air product and prices, on a year-round basis to a local airport that has a local population of more than 2 million people," Owain Jones, managing director of the Wizz Air UK subsidiary that will operate the routes, tells FlightGlobal.
The airline will initially base a single aircraft at Cardiff.
"We have a strategy that one-aircraft bases are things we don't want in the network," says Jones. "We certainly want to be able to grow to two at a minimum or three aircraft. We will have to see how that develops here, but certainly as and when we see how demand is going here and [if] markets are strong, then we will be putting Cardiff in the market for more capacity."
He notes within the UK - where Wizz has already opened bases at London Gatwick and Doncaster since flights resumed after the pandemic - bases compete against each other for capacity.
"When we come into a market and open a new base, it's because we believe it has potential to compete internally for that capacity."
The addition of Gatwick, Doncaster and now Cardiff as UK bases, illustrates how the carrier has moved to take advantage of a changing market.
"We started the crisis on 10 aircraft [in the UK] and we come out of it on 14 – that's a fairly good run-rate given the conditions we have been working through," says Jones.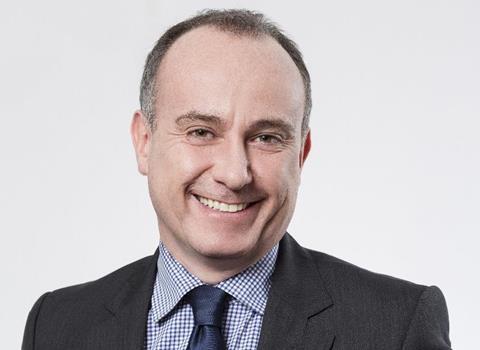 He notes capacity had been coming out of the UK market - even before the pandemic - with the collapse of Thomas Cook and Flybe. In this environment, Wizz Air UK moved beyond its initial purpose, which was to help maintain regular operations after the UK left the European Union.
"We started the company a few years ago as a Brexit contingency, picked up the slots at Luton from Monarch, and we slightly changed tack. So Wizz Air UK is now very much positioned as something that can play a strong part in the consolidation in the UK.
"Being opportunistic, we saw the demand and had the capacity in the system to address the demand we saw last summer – which was UK leisure outbound. We put some routes in system from Luton and we liked what we saw.
"As we come out of the crisis there are opportunities. Those opportunities are available to those airlines with the balance sheets to take advantage of them and Wizz Air is one of them. So certainly there is a lot of interest from a lot of airports in having Wizz Air as a customer – not just in in the UK and across Europe," Jones says.
Wizz, which had been growing rapidly before the crisis, has been among the fastest out of the blocks since the lifting of restrictions - believeing its low-cost model will enable to to quickly stimulate demand.
By the summer peak Wizz passenger levels were only 40% down on previous year levels. But despite its proactive stance, Wizz too has been heavily impacted by the travel restrictions imposed across Europe since September. It was only able to fly around a fifth of previous year capacity levels in November.
Jones takes some encouragement from recent positive news around Covid vaccines and presses the importance of testing and other initiatives as means to reopen borders.
"On the one hand we are dealing with the present – which is ever-changing government regulation and making sure our existing capacity is put on the routes current demand exists," he says. "On the other hand we are looking to the future and we have to."