Worldwide passenger traffic may not recover to pre-coronavirus levels until the end of 2021, according to an economic analysis by Airports Council International (ACI) World.
The trade association expects the coronavirus outbreak could result in a 38% shortfall in 2020 worldwide passenger traffic against its pre-crisis forecasts, and the pandemic's impact could extend into the second half of the year.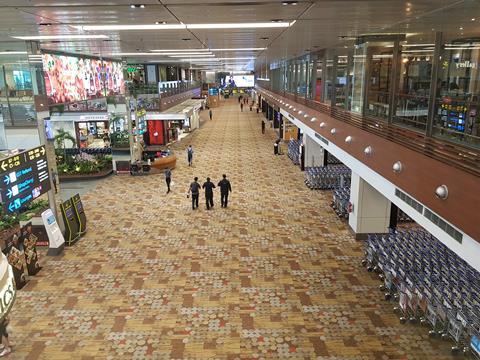 ACI, which represents 668 members operating 1,979 airports in 176 countries, had originally forecast that passenger traffic worldwide would reach 9.5 billion this year, but now expects 3.6 billion fewer passengers.
That shortfall will result in lost revenues of more than $76 billion, almost half of the $172 billion originally forecast for 2020, the association said today.
"Most experts in the air transport industry agree that recovery may take a year to 18 months to reach pre-crisis traffic levels and the industry may not record pre-Covid-19 traffic volumes again before the end of 2021," said outgoing ACI World director general, Angela Gittens, who retires at the end of June and will be succeeded by Luis Felipe de Oliveira.
Gittens added: "A drastic decline of such magnitude for the global airport industry represents an existential threat."
Airports are battling the crisis by delaying capital spending, shutting terminals and reducing staff costs.
Gittens urged governments to put in place economic policies to save jobs, protect operations to help the industry to get through the crisis and assure its subsequent recovery.
"A fair and equitable global economic policy response is required to safeguard essential airport operations, to protect millions of jobs worldwide, and to ensure the survival of the industry and lay the foundation for a fair recovery."
For the recently concluded quarter, ACI expects airports in all regions to lose passenger traffic at double-digit rates. Asia-Pacific is set to be the hardest hit, with an estimated 39% loss, followed by a 24% reduction in Europe and 21% in North America.
ACI also cautions that international passenger traffic could take longer to recover than domestic traffic.
This echoes the view expressed by Air New Zealand on 31 March, that international tourism could be slow to recover, because countries would be cautious about opening their borders.
ACI World states: "Any international flight implies reciprocal permissions, while various states will emerge from the current crisis at different times with varying pace of relaxation of the recently imposed restrictions."