Qantas expects to resume regular scheduled international flights from December to highly-vaccinated countries, amid rising inoculation numbers in Australia, and an anticipated loosening of international border restrictions.
The projection — the carrier's latest since the coronavirus pandemic began — will see the Australian flag carrier begin operations to what is has termed "Covid-safe" destinations, including Singapore, the US, Japan, United Kingdom and Canada.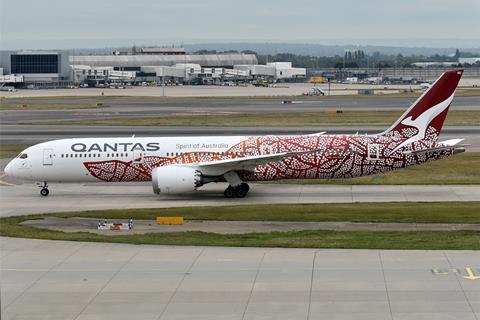 On direct flights to London, Qantas says it is mulling using Darwin as a transit point. Pre-pandemic, Qantas operated direct flights from London to Perth with Boeing 787-9s.
Darwin currently serves as Qantas' main entry for repatriation flights, and could be an alternative to Perth, "given conservative border policies in Western Australia", says the carrier, which states that discussions on the matter are ongoing.
Qantas also hopes to be able to resume flying to neighbouring New Zealand around the same period, as it works on the assumption that the now-suspended Trans-Tasman travel bubble will resume in some form.
Hong Kong, another key market for the Oneworld carrier, is likely to see a resumption of flights from February.
As for leisure destinations in countries with slower vaccination rates and high infections, including Bali in Indonesia, Manila in the Philippines, Phuket in Thailand, as well as the South African city of Johannesburg, Qantas has shifted travel restart until April 2022 earliest.
The same month will also see the opening up of the rest of Qantas and low-cost unit Jetstar's international network.
Qantas states that its latest forecast is based on an 80% vaccination rate in Australia, which will then trigger a 'Phase C' reopening plan from the Australian government. The plan will include, among other things, "gradual reopening of inward and outward international travel with safe countries and proportionate quarantine and reduced requirements for fully vaccinated inbound travellers".
It will also see restrictions for outbound travel for vaccinated Australians lifted, with no caps for returning Australia who have been fully inoculated.
Data from Our World in Data shows that the country has some way to go in inoculation rates — just under 25% of the population have been fully vaccinated, among the lowest in developed countries.
The optimism surrounding the resumption of international flights comes as two of Australia's most populous states — New South Wales and Victoria — are in lockdown amid a surge in coronavirus infections. Australia's international borders have also remained largely closed since the start of the pandemic, as part of efforts to keep the virus out.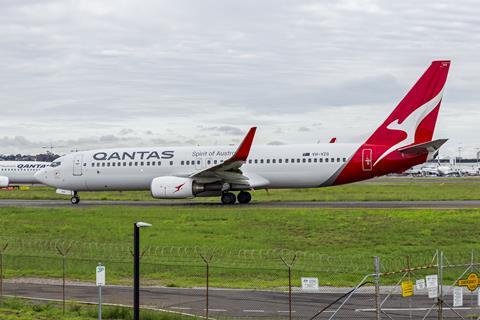 Canberra hinted in its federal budget issued in May that that international borders will remain closed for most of the year as an inoculation drive gets underway, with international travel likely to "remain low" through mid-2022.
Consequently, Qantas had to readjust international restart plans, from end-October, to end-December — the second time it has had to postpone such plans.
Says airline chief Alan Joyce: "The nature of [Covid-19] means we've had to change our plans a couple of times already. And we can't rule out having to move them again."
"I know the prospect of flying overseas might feel a long way off – especially with New South Wales and Victoria in lockdown. Some people might say we're still being too optimistic. But the current pace of the vaccine rollout means all Australian states are on track to reach the 80% target by December – which is the trigger for starting to carefully open to some parts of the world," adds Joyce.