Qatar Airways chief executive Akbar Al Baker believes the airline's brand has been enhanced by its high level of activity through the pandemic.
The Oneworld carrier has been an active player throughout the crisis, rapidly restoring its network and adding new long-haul destinations. It expects its network to reach 140 destinations this summer.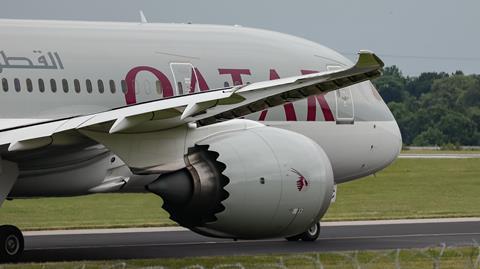 Speaking during an interview for the FlightPlan event on 21 July, Al Baker said: "When airlines grounded their aeroplanes, we never stopped. We knew there were people who were stranded, that were prepared to fly with you, and there were people that would want to trust somebody coming to their aid."
He also highlights that the airline refunded customers nearly $1.3 billion within 45 days of the pandemic hitting, something he believes will be valued by customers.
"People will remember this," Al Baker says. "People will remember that it was an airline they can rely upon, trust, and their money was like it was in a bank.
"We have really made a huge brand recognition in this process," he adds. "There were people we were carrying on our aeroplanes that have never travelled before on Qatar Airways and were pleasantly surprised and impressed with the standards and quality.
"Every downturn has an opportunity," Al Baker says. "Everybody wants to travel, everybody wants to trade, everybody wants to go to places. Even in a downturn, there are opportunities to do business."