Fresh data published by airline association IATA shows passenger traffic in the Russian market surpassed 2019 levels in August, but that it is a far from uniform picture of improvement across key domestic markets.
IATA figures show domestic markets continuing to lead the traffic recovery in August. Traffic in domestic markets was just 50% down on August 2019 - closing the gap on the prior year performance, which was 58% down in July.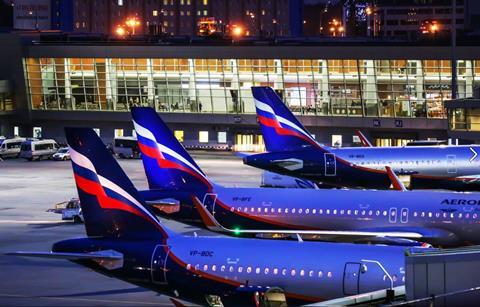 Domestic traffic has been less heavily impacted throughout the pandemic as demand is not hit by international quarantine or travel restrictions, while capacity has in some cases been maintained as a condition of state support. By contrast international traffic was down 88% in August on the same month in 2019.
Speaking during a media briefing today, IATA chief economist Brian Pearce notes that while domestic markets have shown more strength, traffic performance varies heavily.
While traffic in the Russian domestic market was 3% higher in August than the same month last summer, he notes the Australian market was "more or less grounded" as traffic was down 92% on the same month last year.
"China continues to improve, its just 19% below last year – whereas the big Japanese and US markets were clearly suffering from second wave of the coronavirus in August and are still down very significantly," he says.
The US market, the biggest domestic market in the world representing 14% of global traffic, was 69% down on August 2019. As capacity was only 45% down on August 2019, load factor on US services stood at just 48.9%. This was virtually unchanged on July load factors for the region.
Russia became the first of the major domestic markets to return to 2019 levels in August - and capacity ran 9% above prior year levels for the month.
"It's partly because Russia had a substantial outbound tourism flow – and people have decided to holiday at home," explains Pearce. "Also airlines in the Russian domestic market have been discounting their fares much more than other markets – down almost 40%. I think that's one of the key reasons we have seen."
Load factors in the Russian domestic market were down only five percentage points at 86.4%.
Domestic markets accounted for just over 36% of global traffic in 2019.