Amsterdam Schiphol airport's operator expects the Dutch government to provide "further clarity" within two months over the number of departures that can be flown after an appeals court lifted a block on reducing flights from this winter.
Airlines had initially successfully challenged a move to cut flight departures at the Dutch hub from 500,000 annually to 460,000 from this winter. This formed part of a first step following proposals put forward last year by the Netherlands government to trim flights at Schiphol to 440,000 – a 12% cut on current levels and a 20% reduction on previous capacity plans. The move is aimed at limiting noise levels at the airport.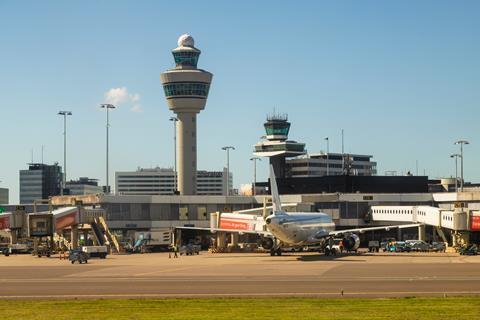 The Amsterdam Court of Appeal has today set aside the preliminary relief ruling against the decision won by airlines and rejected the claims brought against the government and airport operator Schiphol Group.
"We agree with the outcome and expect the state to provide further clarity about the number of flights within two months," says Schiphol Group. "We need this to determine the capacity declaration for the 2024 summer season.
"As we have said before, we believe that a new airport traffic order should be introduced as soon as possible with clear and enforceable environmental limits that provide clarity and perspective for all parties involved."
Schiphol outlined plans to ban night and private aviation flights at the airport by not later than 2025-2026, as well as tightening regulations restricting noisier aircraft. "We will continue with these plans," it says.
For its part, Schiphol's biggest operator KLM says it is disappointed with the ruling and is studying it. "The court does not specify in concrete terms how an experimentation scheme can be applied.
"It is therefore currently unclear when, how and in what way the judgement will be implemented and what it means for the number of air transport movements at Schiphol," it says.
KLM has put forward its own three-pronged proposals to mitigate noise levels at the airport based around the use of more efficient aircraft and operations. It says this would reduce night noise to the target level as early as next year.
"We would like to discuss this with the government, airport, [Dutch air traffic control operator] LVNL and other parties as part of the balanced approach procedure in the context of the noise targets drawn up by the ministry, which are now being followed in the EU," it says.