The chief executive of Spirit Airlines suspects his carrier will recover from the coronavirus downturn faster than major US carriers, though the pace of Spirit's long-term fleet-growth plan remains uncertain.
"I think the future is still bright," CEO Ted Christie says during the Boyd Group International's Aviation Forecast Summit, held this week in Cincinnati. "We view this particular environment as more of a speed bump than a paradigm shift."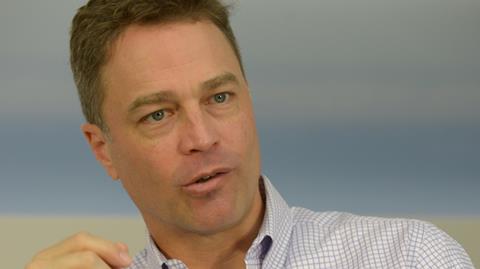 Christie attributes his relative optimism to Spirit's focus on carrying leisure travellers, a segment he and industry observers suspect will rebound faster than business and long-haul international travel.
"Our leisure segment will come back faster than traditional corporate travel," Christie adds. "I don't think its long-term impaired in any way."
Domestic and international routes to leisure destinations undergird Spirit's network. The carrier also targets "visiting friends and relatives" travellers, another leisure segment. Its international flights include those to warm-weather Caribbean destinations and Central- and South American cities.
The industry has never experienced an event like the Covid-19 pandemic, but Christie finds similarities with past events, such as the early 1990s Gulf War, the 2001 terrorist attacks, and oil price spikes.
"A similar theme in all cases was that the leisure travel tended to be the most resilient during the crisis and the first to come out," he tells FlightGlobal.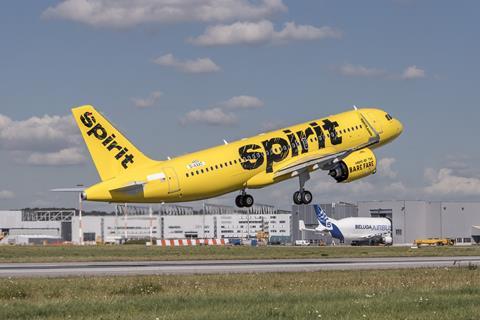 Christie says Spirit will keep its network flexible, and has ability to shift rapidly, adding or removing flights as market conditions demand.
He does not, however, predict when Spirit's network will return to pre-coronavirus levels. The company operated 550 flights in July, down from 750 daily in pre-pandemic times. Observers have speculated that the broader global airline industry will not fully recover for four years or more.
The pandemic has led Spirit to ground Airbus A319s, at least temporarily, and to delivery of new Airbus A320neo-family jets that it previously expected to receive this year and early next year. The airline will now take those jets in 2023 and 2024.
Spirit has received 16 new Airbus jets this year and will not receive more in 2020, Christie says. Previously, Spirit had planned to receive 23 or 24 of those jets this year, Christie says.
The company's agreements with Airbus enable Spirit to convert its Airbus orders to the smaller A220, though potential adjustments will depend on opportunities that develop and the pace of recovery, Christie says.