Recently re-branded US start-up New Pacific Airlines plans to double the size of its burgeoning networks with two new destinations – Reno, Nevada and Nashville, Tennessee.
Since launching operations in July, the Anchorage, Alaska-based carrier formerly known as Northern Pacific Airways has been flying thrice weekly between Ontario – near Los Angeles – and Las Vegas, catering to leisure travel between the popular vacation destinations.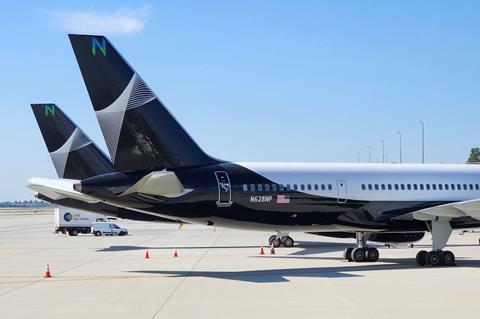 Flights from Ontario to Reno are available for booking starting on 16 November, while the Ontario-Nashville route will launch 17 November, according to the carrier's website. Both routes will be flown twice weekly.
"By offering these popular domestic routes, we can fine-tune our operations, perfect our in-flight amenities and ensure that every aspect of your journey exceeds expectations," New Pacific says.
On 8 September, the carrier re-branded itself to New Pacific Airlines from Northern Pacific Airways rather than fight a lawsuit brought by BNSF Railway. The railway company sued to protect the trademark of one of its predecessors, Northern Pacific Railways, which merged with other lines in 1970 and eventually became BNSF.
Originally, New Pacific had planned to operate flights across the Pacific Ocean, using Anchorage for optional stopovers – much like Icelandair uses its headquarters in Reykjavik for transatlantic flights. Rob McKinney, the airline's chief executive, told FlightGlobal in July that he still hopes to launch flights from Anchorage to Japan and South Korea next year.
"While our ambitions to connect Asia and North America remains our end goal, we seek to expand throughout the US and North America in the meantime," the carrier says.
Cirium fleets data show that New Pacific currently has one Boeing 757-200 in service and three of the type in storage.