Swiss International Air Lines is considering a full suspension of flights, following the lead of other carriers within Lufthansa Group, which as a whole has shed 95% of its planned capacity.
The Zurich-based airline says it has grounded more than two-thirds of its fleet and reduced flight operations 80% in the past few weeks because of the "draconian travel restrictions and border closures".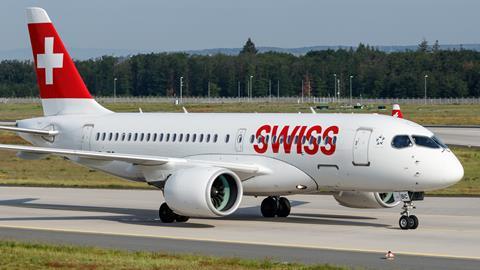 Chief executive Thomas Kluhr states that Swiss intends to "maintain a minimum number of routes for as long as we can, to ensure that when the crisis does abate, we can resume our services to those countries which reopen as swiftly as possible".
But the airline warns: "Should the present situation worsen even further and additional travel prohibitions be imposed, Swiss can no longer rule out suspending all its flight operations."
Kluhr argues a full operational stop would not reflect a "structural issue" of the airline, but be "a response to external developments that are affecting the entire airline industry".
He asserts: "Swiss is essentially a robust and healthy major Swiss company that holds a strong market position as part of the Lufthansa Group".
In 2019, the airline's adjusted EBIT declined to Swfr578 million ($583 million), from Swfr636 million during the previous year. Revenue, at Swfr5.33 billion was broadly in line with that in 2018.
Kluhr states that while Swiss can "hold its breath longer than some other European carriers, we will also face a temporary liquidity shortage if the crisis persists over the longer term".
He believes that "all of Europe's airlines will need state support… It's no longer a question of whether: it's a question of when."
Swiss is preparing short-time working for staff and has implemented a hiring freeze, deferred certain salary components and suspended non-essential projects. Managers have waived part of their salaries in an effort to preserve liquidity.