Air France has outlined plans to transfer operations of its domestic flights from Paris Orly airport to its leisure unit Transavia, citing a "structural fall" in demand for the network carrier's services.
The group had already moved a number of domestic routes from Orly over to Transavia having secured a vital union agreement in 2020.
Under the plans put forward today to staff groups, Air France now plans to transfer its remaining French mainland flights from Orly – namely Marseille, Nice and Toulouse – to Transavia from the summer of 2026.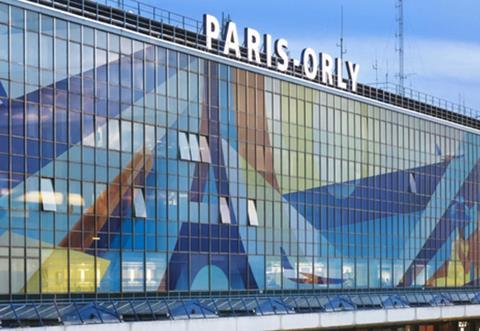 Air France will also lift capacity from its main Paris Charles de Gaulle hub to these destinations, as it will on services to the French overseas territories which are also currently served by the carrier from Orly.
The group says the plan will see 100% of current Paris capacity to its overseas territories maintained, and 90% between Paris and Marseille, Nice and Toulouse.
The only exception will be flights to Corsica, which Air France has committed to operate from Orly with Air Corsica under a public service obligation agreement.
It forecasts only a "limited impact" on employment, expecting the reduction to be managed through voluntary transfers and departures. Air France will begin talks with unions and staff groups shortly.
Air France says the plan enables the group to maintain a strong brand in all markets and be more responsive to "rapidly changing travel demand", adding that it improves competitiveness.
The airline cites the rise of video-conferencing, the drop in domestic business travel and the growing shift toward rail for a "structural fall in demand" on Air France's domestic point-to-point network.
The shift to rail also reflects French moves to ban some domestic routes where competing train services exist on environmental grounds. That rules out a return of the previous Orly routes to Bordeaux and Lyon.
Cirium schedules data shows Transavia France starting flights from Orly to Biarritz, Brest, Montpellier, Pau, Perpignon and Toulon in the past three years – all routes previously operated by Air France.
Air France also released some slots at Orly in 2021 to Spanish carrier Vueling as part of concessions required by the European regulators in approving state aid during the pandemic.