The UK government's decision to allow non-essential travellers from Europe and the USA to enter England without quarantine addresses a "ridiculous anomaly", in the view of IATA director general Willie Walsh.
From 2 August, restrictions for non-UK citizens from "many European countries and the USA" will be brought into line with those for UK residents, meaning visitors will not need to quarantine on arrival in England if they are fully vaccinated, the government announced today.
"We're helping reunite people living in the US and European countries with their family and friends in the UK," says UK transport secretary Grant Shapps.
But while Walsh welcomed the development "as a positive" and "important step in the UK's recovery", he believes it is "really just addressing what most people felt was a ridiculous anomaly".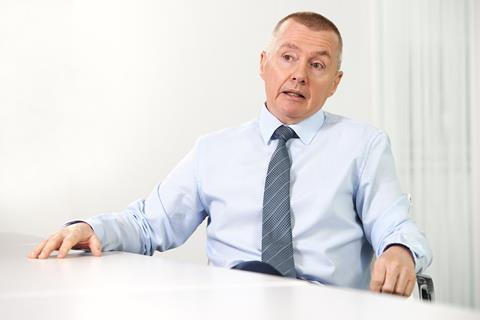 His comments reflect the fact that the UK had been lagging progress on loosening travel restrictions seen elsewhere in Europe, where many governments have already opened their borders to fully vaccinated visitors from other countries.
Furthermore, Walsh raises a number of other questions about the UK's current approach to international travel: "Why is the scope restricted to US and EU instead of open to all those who have been vaccinated? Why are travellers forced to test twice, the second time using expensive PCR tests? What's the plan to enable unvaccinated people who have tested negative to travel without quarantine? And when will the US reciprocate?"
The last question remains a key one for airlines on both sides of the Atlantic, who are desperate to see a full reopening of Europe-USA connectivity.
IATA notes that more than 30% of European airlines' pre-crisis revenue from international flights came from North Atlantic routes, with US carriers relying on such services for around 15% of their income.
The UK government's announcement today only covers travel to England, with decisions on arrivals in Scotland, Wales and Northern Ireland a matter for the devolved assemblies.