UK Supreme Court judges have ruled in favour of a government plan to build a third runway at London Heathrow, overturning an appeal court ruling against the scheme brought about by Friends of the Friends of the Earth and Plan B Earth.
Earlier this year, the Court of Appeal had supported the environmental groups' view that the government had acted unlawfully in failing to take into account the Paris agreement on climate change in the Airports National Policy Strategy that governs the airport expansion plan.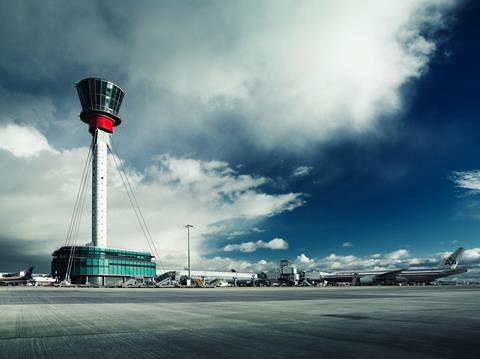 Following an appeal by Heathrow airport against that ruling, the Supreme Court has decided that when the government adopted the ANPS in 2018, "there was no established 'Government policy' on climate change beyond that already reflected in the [UK Climate Change Act from 2008]".
Carbon budgets under that regulation are "more demanding than the limits which the UK is currently obliged to have in place under the Paris Agreement", the Supreme Court says.
Heathrow airport describes the latest ruling as "the right result for the country, which will allow Global Britain to become a reality".
The operator states: "Demand for aviation will recover from Covid, and the additional capacity at an expanded Heathrow will allow Britain as a sovereign nation to compete for trade and win against our rivals in France and Germany.
"Heathrow has already committed to net zero and this ruling recognises the robust planning process that will require us to prove expansion is compliant with the UK's climate change obligations, including the Paris Climate Agreement, before construction can begin."
The Supreme Court maintained a view that any government decision to grant development consent to a third runway at Heathrow "will be assessed against the emissions targets and environmental policies in force at that later date rather than those set out in the ANPS".
Friends of the Earth contends that Heathrow's expansion plan "remains far from certain".
The group's head of legal, Will Rundle, states: "This judgment is no 'green light' for expansion. It makes clear that full climate considerations remain to be addressed and resolved at the planning stage… We now look forward to stopping the third runway in the planning arena."
He adds: "With ever stronger climate policy commitments that Heathrow must meet, it remains unlikely it will ever get planning permission for the third runway. Friends of the Earth will fight it all the way."