United Airlines may suspend service at New York's John F Kennedy International airport at the end of October due to a lack of permanent slots.
The Chicago-based carrier said in a 6 September note to employees that pulling back from the largest airport in the New York metropolitan area would be "a tough and frustrating step to take and one that we have worked really hard to prevent".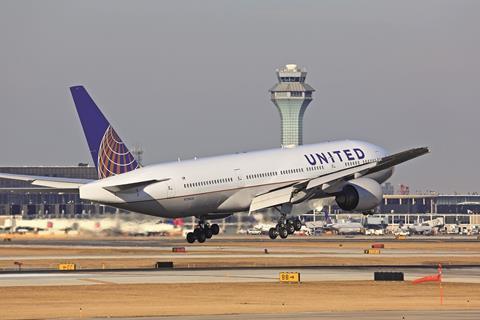 It wouldn't be the first time United has pulled out of JFK. United stopped operating from the busy airport in 2015 and consolidated its transcontinental services at its hub at Newark airport, just across the Hudson River in New Jersey.
In the wake of the coronavirus crisis in February 2021, the airline gained access to temporary slots – or permission to land at and take off from a busy airport – that were actually held by other airlines at JFK, the memo says. But amid surging demand for air travel, competing airlines are reassuming control of those slots at the beginning of the coming winter season.
"Without permanent slots, we can't serve JFK effectively compared to the larger schedules and more attractive flight times flown by our competitors," United says.
For example, JetBlue flies from JFK to Los Angeles six times more frequently than United, while American Airlines makes that connection four times more often, the company adds.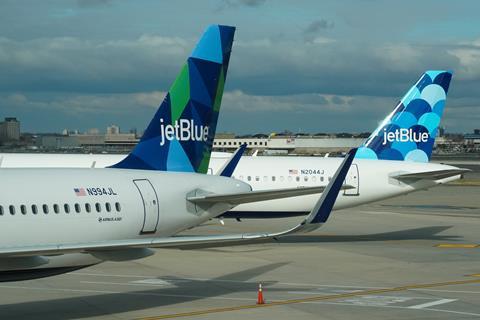 United has repeatedly requested permanent slots at JFK since securing temporary permission to operate at the airport, but its overtures to the Federal Aviation Administration have been unsuccessful, the company says.
United CEO Scott Kirby recently sent a letter to acting FAA administrator Billy Nolen requesting increased capacity at JFK, pointing to "significant infrastructure investments" made at the airport since 2008 – specifically, widened runways and new multi-entrance taxiways and high-speed turnoffs. Kirby's letter calls for a reassessment of JFK's current slot capacity of 81 operations per hour.
"There is room to grow," United argues.
The FAA tells FlightGlobal on 7 September that it "must consider airspace capacity and runway capacity to assess how changes would affect flights at nearby airports".
"Any additional slots at JFK would follow the FAA's well-established process of awarding them fairly and to increase competition," the FAA says.