United Airlines has applied to the US Department of Transportation (DOT) to operate daily nonstop flights to Tokyo's Haneda airport from Bush Intercontinental airport in Houston, intending to acquire slots vacated by Delta Air Lines earlier this year.
The Chicago-based carrier said on 9 November it intends to be the first US carrier to connect the two airports with nonstop flights.
"Between its steadily growing population and its booming energy and innovation sectors, the Houston area has transformed into a critical hub for both business and leisure travel," says Patrick Quayle, senior vice-president of global network planning and alliances at United. "If awarded by the DOT, this new service will enhance travel options to Tokyo Haneda for consumers across the southern United States, and strengthen the economic partnership between Japan and more than 240 affiliated businesses in the greater Houston area."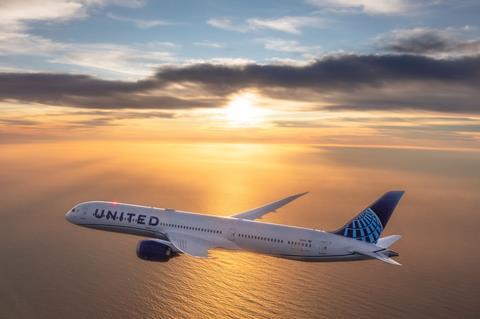 Delta lost slots at Haneda after it told the DOT in September it would not begin flying from Portland to Haneda by the DOT's deadline of 29 October. The airline also flies nonstop to Haneda from Atlanta, Detroit, Honolulu, Los Angeles, Minneapolis and Seattle.
The slots are specific to departure airports in the USA. Delta in early May asked the DOT to relax the rules due to a "fundamentally changed" demand environment following the Covid-19 pandemic. It requested carriers be allowed to "use up to two of their slots to serve Haneda from" any US airport.
The DOT rejected that request in June, saying, "Allowing carriers to now select at their discretion a different US gateway would defeat the department's rationale for selection of the existing carriers and gateways over other competing applicants and would undermine the department's public interest determinations."
United continues that that Houston currently has only one daily flight to Haneda, and according to Cirium networks data that flight is operated by ANA. Meantime, the New York metropolitan area has five connections to Haneda, Los Angeles has seven, Chicago has three, and Washington, DC and Dallas-Fort Worth have two each.
"This new route will deliver more parity among major markets, while providing needed seats and travel flexibility to business and leisure travellers alike," the airline says.