United Airlines will fly to 38 European destinations during the 2024 northern hemisphere summer travel season, launching the only flight between the New York City metropolitan area and Faro, Portugal, and adding new connections to Reykjavik, Brussels, Rome and Malaga.
The Chicago-based carrier said on 26 October it will begin the four-times-weekly Faro flight from its East Coast hub in Newark on 24 May. Faro will be United's fourth destination in Portugal.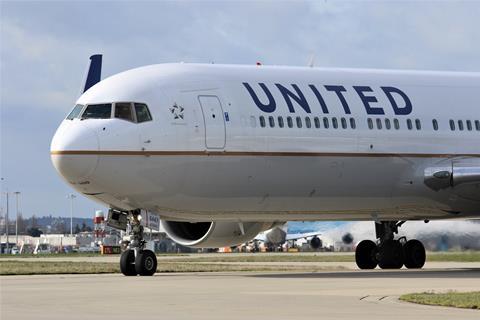 United will resume daily seasonal flights between Reykjavik and Newark for the first time since 2022 on 23 May, and plans to add more flights on existing routes to Brussels, Rome and Malaga.
"United has the most flights to the most destinations across the Atlantic and we're now giving our customers even more flexibility and choice when planning their trips abroad," Patrick Quayle, United's senior vice-president of global network planning and alliances, says.
Demand for summer travel to Europe "remains at an all-time high" and customers are increasingly booking such trips earlier in the year, United says. Between March and May this year, the airline flew 33% more customers across the Atlantic than in 2022. It anticipates "the demand will only continue to grow in spring 2024".
United next year intends to begin operating some seasonal routes earlier than typical. For example, it will start flights fom Washington, DC to Barcelona, Lisbon and Rome on 15 February.
Also next summer the airline will expand its network across the Pacific Ocean by more than 30%, with nonstop service to 15 destinations, and grow its Latin American network 10%.