United Airlines turned heads in the late summer when it began planning numerous direct routes between northern US cities and sun destinations in Florida like Orlando, Tampa, Fort Myers and Fort Lauderdale.
Coming from a legacy carrier that had for years found its fortunes in the more-traditional hub-and-spoke network, the move suggested to the market that the Chicago-based industry behemoth anticipates it will be quite some time until the industry finds its "new normal" following what will soon be a year-long coronavirus crisis.
The carrier launched the new flights – which originate in Boston, Cleveland, Columbus, Indianapolis, Milwaukee, New York and Pittsburgh – in November and December, and will operate them through the traditional US spring break period, which ends in April.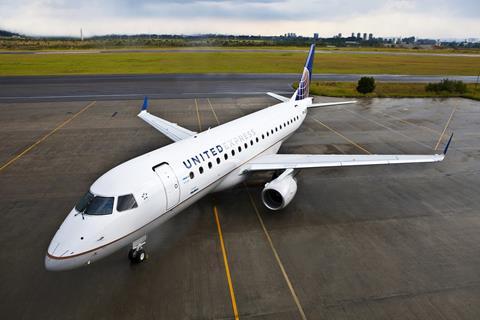 This partial departure from a traditional operating model in the coming cold-weather months, and possibly beyond, signals that US mainline carriers are trying new strategies to remain relevant and competitive, and to make up for lost business travel revenue. They may be doing so for quite some time.
"Carriers are out there trying to come up with other ways of generating revenue," says Stephen Trent, Citigroup's director of research for airlines in the Americas. "Point-to-point activity is consistent with that pivot, which, I imagine, could persist until we see a fairly meaningful pick up in business travel and in international long-haul travel."
Don't start looking for that until the second half of 2021, he adds.
The new flights are designed to attract more potential winter-weary holidaymakers away from no-frills vacation specialists like Spirit Airlines, Allegiant Air and Frontier Airlines.
They promise more comfort and eliminate the need to change aircraft in busy hub airports – a factor airlines hope coronavirus-cautious customers will find more attractive and less risky. It is part of a "proactive and demand-driven approach to offer more opportunities" for customers to get away from the damp, dark winter, United said at the time.
OTHER MODELS
United is not the only US legacy carrier searching for business and revenue between the proverbial sofa cushions. In July, Fort Worth-based American Airlines announced a "strategic partnership" with JetBlue Airways, headquartered in New York, under which they propose to operate codeshare flights and offer reciprocal frequent flier benefits.
The agreement focuses on flights in the northeast USA, particularly from Boston and New York.
The codeshares bring 60 new American routes into JetBlue's network and 130 JetBlue routes into American's operation, and allow customers to book those flights via either airline.
Alaska Airlines also said earlier this year that it planned to join American's Oneworld alliance as a full member by mid-2021, allowing American to connect flights through the Seattle-based carrier's West Coast network.
"Even if the airlines are not directly offering [point-to-point routes], they are indirectly going that way in trying to use other airlines' metal," Trent says.
COVID UNCERTAINTIES
But uncertainties about the trends of the coronavirus and its broader impact on the passenger air travel industry remain.
Potential guests still face a patchwork of ever-changing travel restrictions, both abroad and within the USA. Numerous regions have re-imposed quarantine requirements as case counts rise, and the longest peaceful border in the world, between Canada and the USA, remains closed for non-essential travel.
Vacation spots like Mexico and Florida are mostly open, but public health officials worldwide continue to encourage people to stay home in order to mitigate the spread of the virus. Popular attractions like amusement parks either remain shuttered or have closed again in the wake of a third infection wave. Sports and cultural events have been curtailed or cancelled entirely. This makes planning a trip even more difficult as long as the pandemic rages on.
"The lights at the end of the tunnel may be getting more numerous, but also more distant," writes Mike Boyd, president of Boyd Group International. "We have an airline industry that simply has not yet adjusted to the economic damage done."
With airlines currently possessing about 30% more aircraft than they actually need, they are in "survival mode", he adds.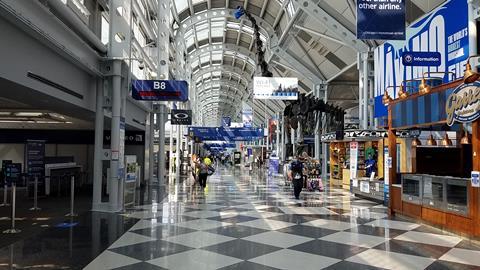 By the end of the second quarter next year, he says the air transport system will be "very different and a lot smaller than was projected just nine months ago".
But strategies like adding direct routes and bringing modern, more-efficient aircraft – including the newly-re-certificated Boeing 737 Max – back into fleets, will help increase efficiency as the entire industry gets used to a more challenging money-making environment.
Airline industry observers agree that the availability of an effective and safe vaccine will be the kick-start the industry needs to build back. With several vaccines now on the way, immunisation is set to begin as early as the end of this year.
Even so, it will likely take the more-lucrative corporate travel segment another six to twelve months to return. Companies will need to re-think their travel policies, reconsider risks to employees, and reallocate budget.
"It could be the second half of next year until international long-haul and business travel start to spool up again in any meaningful way," CItigroup's Trent says.
And any 2021 year-on-year comparisons will look like progress. Capacity and demand in the coming months will surely be above those in the early part of 2020, but that's where the positive news ends.
"Going from 300 feet underwater to 100 feet underwater is a nice metric – but you're still underwater," Boyd says.