The US Department of Transportation (DOT) has approved a codeshare agreement between Delta Air Lines and Latvian carrier Air Baltic.
The DOT's 26 July approval green-lights an arrangement under which Air Baltic's flights will carry also a Delta flight number, allowing the US carrier to sell the European airline's flights as it own.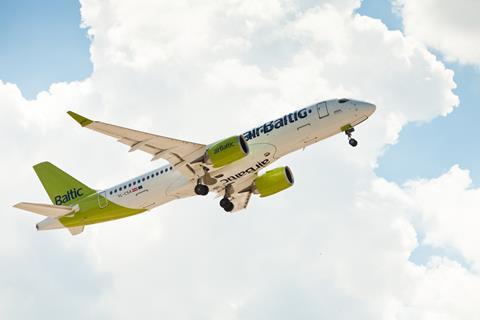 The agreement applies to Air Baltic's flights within the European Union and from the EU to other countries, the approval shows.
Air Baltic operates a robust network that includes flights to some 70 destinations, of which most are in Europe. Many of the airline's flights depart the Latvian city of Riga, where Air Baltic is based.
The airline flies to major European cities including Paris and Amsterdam, where Delta has a sizeable presence.
Delta is already selling, on its website, seats to Riga via those connection points.