The US State Department has lowered its risk profile for travel to Canada and Mexico, just as Canada also considers easing some of its own strict restrictions for travellers who have been vaccinated against the coronavirus.
On 8 June the US government lowered its travel warnings for its northerly and southerly neighbor to a "Level 3", which urges potential travellers to "reconsider" travel to those countries. Previously Canada and Mexico had been on the "Level 4" list – with the government advising "do not travel".
Numerous other countries including much of Europe, as well as some countries in Latin America and Asia have also been recategorised to "Level 3", the State Department says.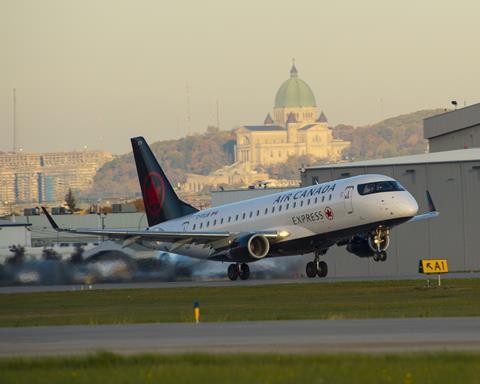 The move marks a milestone in the post-coronavirus recovery as vaccination rates continue to climb and governments become more comfortable with allowing non-essential travel for non-citizens.
The news comes after France announced last week it would open to vaccinated travellers from 9 June. Spain also opened to vaccinated visitors on 7 June. Those two countries join Greece, Bulgaria, Croatia and Iceland which are already open for tourism.
Other European countries are planning to loosen travel restrictions for non-citizens by July. It is widely expected that next week's G7 summit in the UK, where leaders of the world's top seven industrialised countries gather in-person for an annual meeting, will bring more clarity on travel between Europe and North America.
On 7 June the chief executives of the UK and US airlines that offer passenger services between the two countries joined forces to call for the reopening of transatlantic air travel. Arguing during a press conference that the move would be "essential to igniting economic recovery", they called for a "data-driven and risk-based approach to reopening borders to travel".
Canada, meantime, is reportedly considering a federal plan to open up to non-essential foreign visitors in the coming weeks. Several provinces have already put forward opening strategies, but the federal government has so far not followed suit.
Last week, US and Canadian airlines appealed to the Canadian government to ease travel restrictions between the countries, insisting high vaccination rates on both sides of the border make safe travel possible. The border has been sealed to non-essential travel since March 2020.
On 27 May a Canadian government health panel recommended the country jettison a quarantine policy targeting passengers arriving by air from abroad. The report, prepared by experts in epidemiology, virology and advanced data analytics, said the country's mandatory 14-day isolation period – the first three days of which must be spent in a government-authorised facility at travellers' expense – is ineffective, costly and flawed.
It recommended better screening of inbound passengers, easing restrictions for fully vaccinated travellers and, for non-vaccinated travellers, seven-day quarantines coupled with virus testing. Rules should differ depending on whether travellers arrive from high-risk countries, it added.