The heads of two US leisure airlines expect major US network carriers will soon begin retreating from many leisure routes they dumped into their networks during the pandemic.
Carriers like American Airlines, Delta Air Lines and United Airlines rushed into leisure markets during the last year, a response to the collapse of demand for high-yielding business travel. They even deployed widebodies on routes previously served by narrowbodies.
"I think a lot of this is actually unwinding as we speak," Spirit Airlines chief executive Ted Christie says on 23 June. He was referring to major US airlines moving capacity out of leisure markets and back into their core hub-and-spoke operations.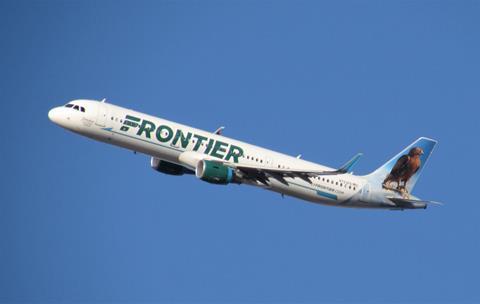 US majors are "going to be building back their higher yield" routes, adds Christie, who spoke during the Routes Americas conference in Orlando. "If they want to make money, I think they have to do it."
Frontier Airlines CEO Barry Biffle agrees. He thinks demand for business travel will start picking up significantly after summer.
"Once that business travel is back, I think the legacies will be chasing" it, Biffle says.
"They are going to go where the money is," he adds. "Once they do that, you will stop seeing widebodies flying around the…US. You will stop seeing RJs [at] the golf destinations, where they can't carry all the bags."
During the pandemic, US majors scrambled to deploy jets on routes with the greatest demand – meaning leisure routes. Delta, for instance, added flights to places such as Bozeman, Glacier Park and Missoula (all in Montana), Jackson Hole (Wyoming) and Reno (Nevada).
United has added flights to Florida and to leisure cities such as Portland (Maine) and Hilton Head (South Carolina). American added a bevy of flights to cities near major US national parks.